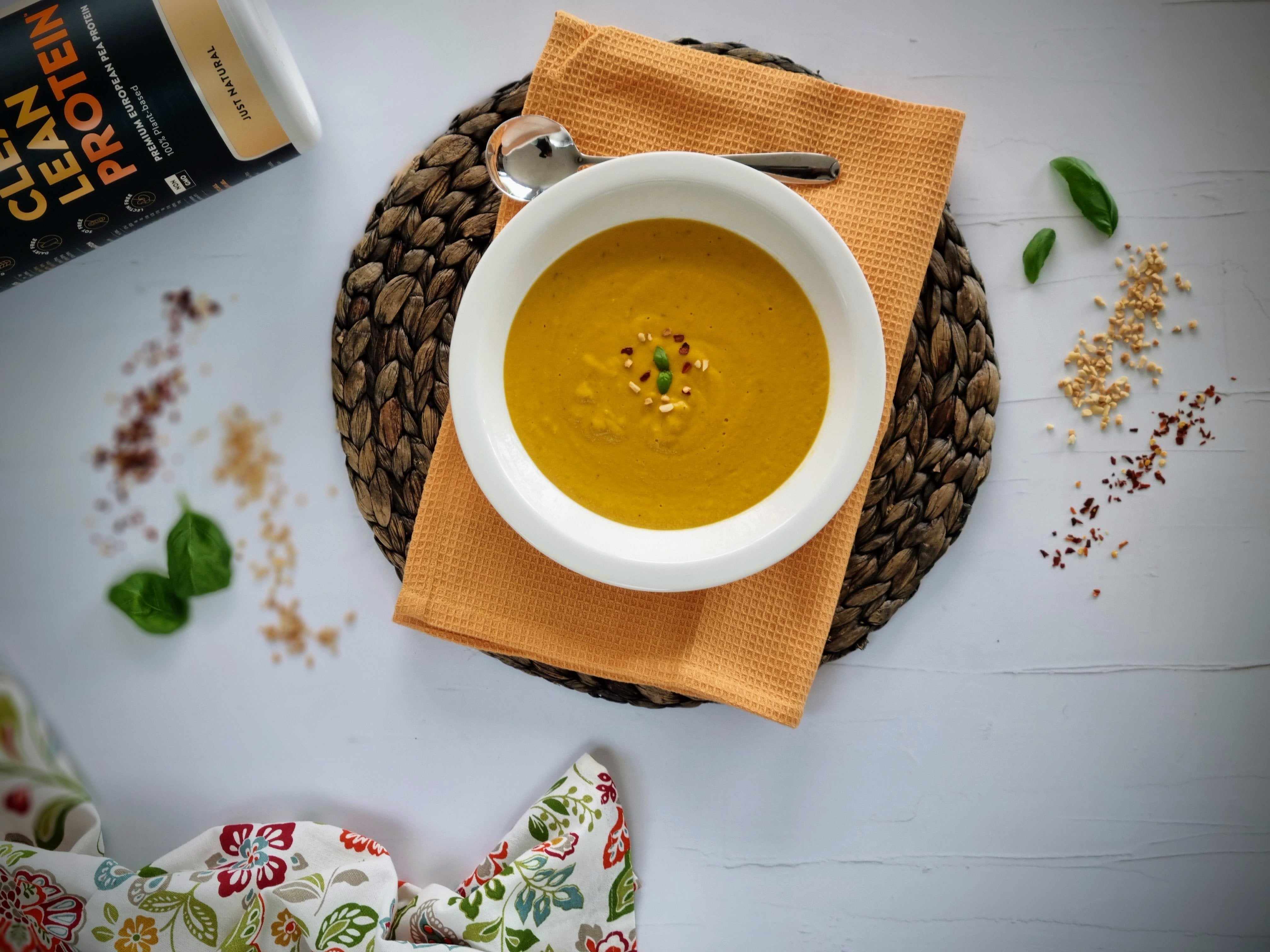 2 min read
SPICY CARROT PEANUT BUTTER SOUP
Posted By
Emma Linnea
Move over pumpkin soup, there is a new winter warmer in town. Spicy carrot and peanut butter are a match made in heaven! Super creamy and oh so delicious. It isn't too spicy, but you can add extra hot sauce to taste. Packed full of protein with Clean Lean Protein Just Natural. This soup is sure to warm you up on on a cool autumn/ winter night.
Ingredients: 
1kg Carrots
2 Tbsp Avocado Oil or Olive Oil
1 Onion
4 Cloves Garlic
½ Cup Peanut Butter
2 Tbsp Chili Sauce (adjust after taste) 
2 Tbsp Chopped Basil
1 Serve Just Natural Clean Lean Protein
1 Liter Vegetable Broth/Stock 
400ml Coconut Milk
Method:
1. Peel and roughly chop the carrots. 
2. Place them in an oven tray, drizzle with 1 tablespoon avocado oil and roast in the oven at 180C for about 30 mins. 
3. Slice and then fry the onion in a large pot with a tablespoon of avocado oil. 
4. Add the garlic and sauté. 
5. Once the carrots are roasted, add to the onions and garlic, cover with the vegetable broth and bring to the boil. 
6. Turn the heat down and add the peanut butter, basil and chili sauce. 
7. Allow this to simmer for about 5 mins. 
8. Add the coconut milk and Clean Lean Protein. 
9. Blend the soup with a handheld stick blender or carefully in batches in a blender. 
Enjoy!