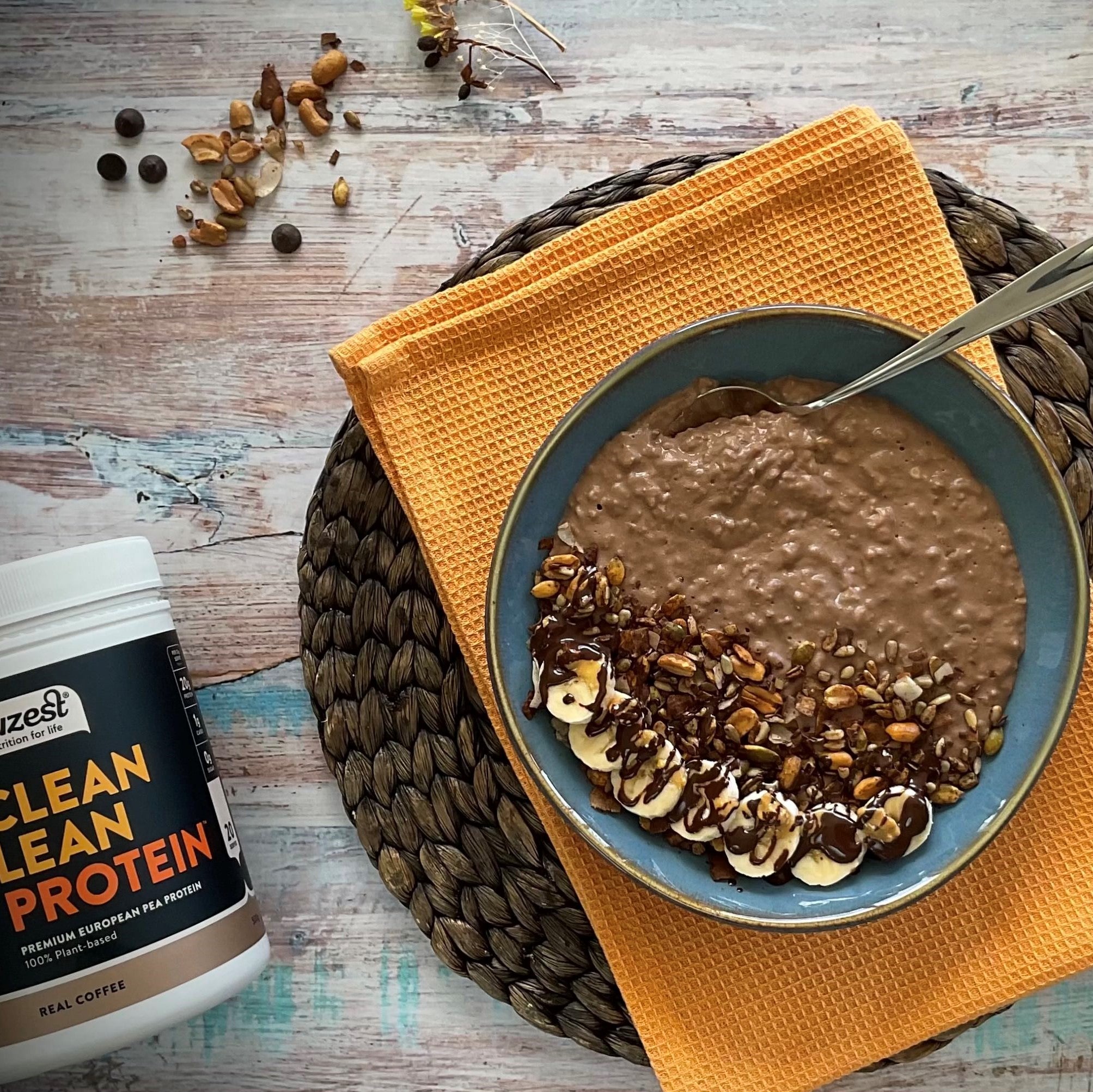 1 min read
Jumping Monkey Porridge
Posted By
kerry locatelli
Jump out of bed with this delicious bowl of goodness! Made with Real Coffee Clean Lean Protein.
Ingredients
35g Oats
150ml Oat milk
1 Serve Real Coffee Clean Lean Protein
1 tsp Chia Seeds
1 tsp Cocoa
1 tsp Xylitol or Maple Syrup
1 Tbsp Peanut Butter
½ Sml Banana
Optional toppings
Muesli (I like a muesli with peanuts for this recipe)
Banana Slices
Melted Chocolate
This recipe will get you jumping out of bed in the morning! The combination of coffee, chocolate, banana, and peanut butter is delicious. The protein, fat and fiber will keep you feeling full so you can run around doing what you need to do, or doing what you want to do, and not be preoccupied with hunger!
Recipe by Kerry Locatelli
Method
Add the oats to a pot and cover with boiling water.
Simmer gently for 5-10mins.
Blend the oat milk, Clean Lean Protein, cocoa, xylitol, peanut butter and banana.
Stir the chia seeds into the blended mixture and allow to stand while the oats cook.
Once the oats are cooked, add the blended mixture and allow to gently heat through.
Serve with sliced banana, peanutty muesli and a drizzle of melted chocolate. Enjoy!