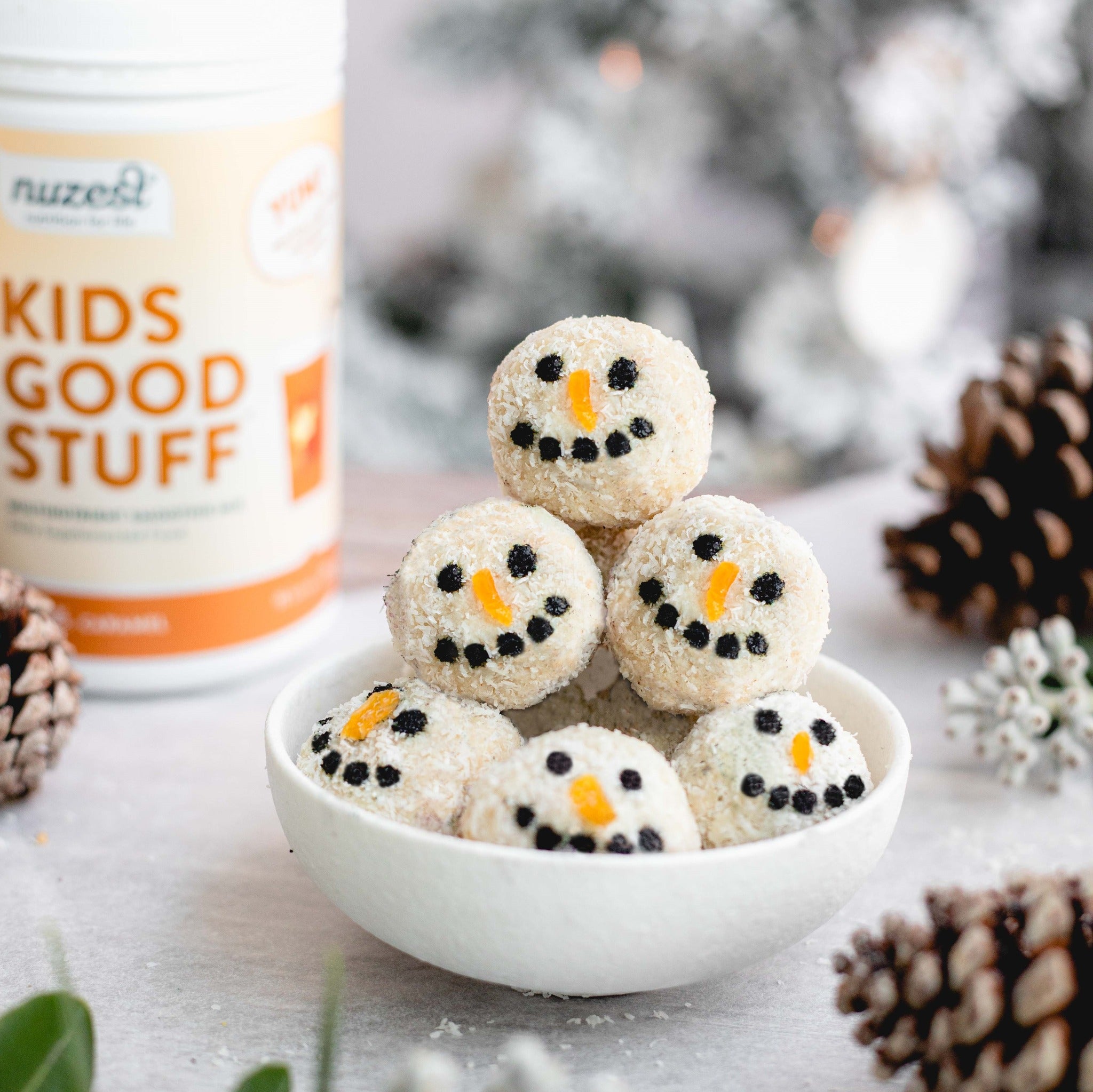 1 min read
PEANUT BUTTER SNOWBALLS
Posted By
Anna Kondratova
Christmas, Kids Nutrition, Vegan
TIME: 60 MINUTES, SERVES: 9
Let's celebrate Christmas this year with some oh so delicious Peanut Butter Snowballs! Made with Vanilla Caramel Kids Good Stuff, these snowballs are full of protein, healthy fats and all the goodness of Kids Good Stuff.
A must try this December!
Recipe by the amazing Gourmet Vegetarians
Ingredients
1/2 cup peanut butter (crunchy or smooth)
1/3 cup almond meal
2 tsp Vanilla Caramel Kids Good Stuff
2 tbsp maple syrup
2/3 cup sugar-free white chocolate chips
1 tsp coconut oil
1/2 cup desiccated coconut
Black icing (to decorate)
Dried apricot pieces (to decorate)
Method
In a bowl, mix together peanut butter, almond meal, Nuzest KDS vanilla caramel and maple syrup until dough forms. Taking one heaped tablespoon at a time, roll dough into balls. Put balls onto a tray and place in freezer to set for 20 minutes.
Meanwhile, melt white chocolate chips and coconut oil over a double-broiler or in the microwave. Place desiccated coconut in separate bowl. 
Remove set balls from freezer. Pip each one in melted white chocolate, then roll in desiccated coconut. Decorate with black icing and apricot pieces to form snowman faces. Place back in freezer for 30 minutes to set before serving.