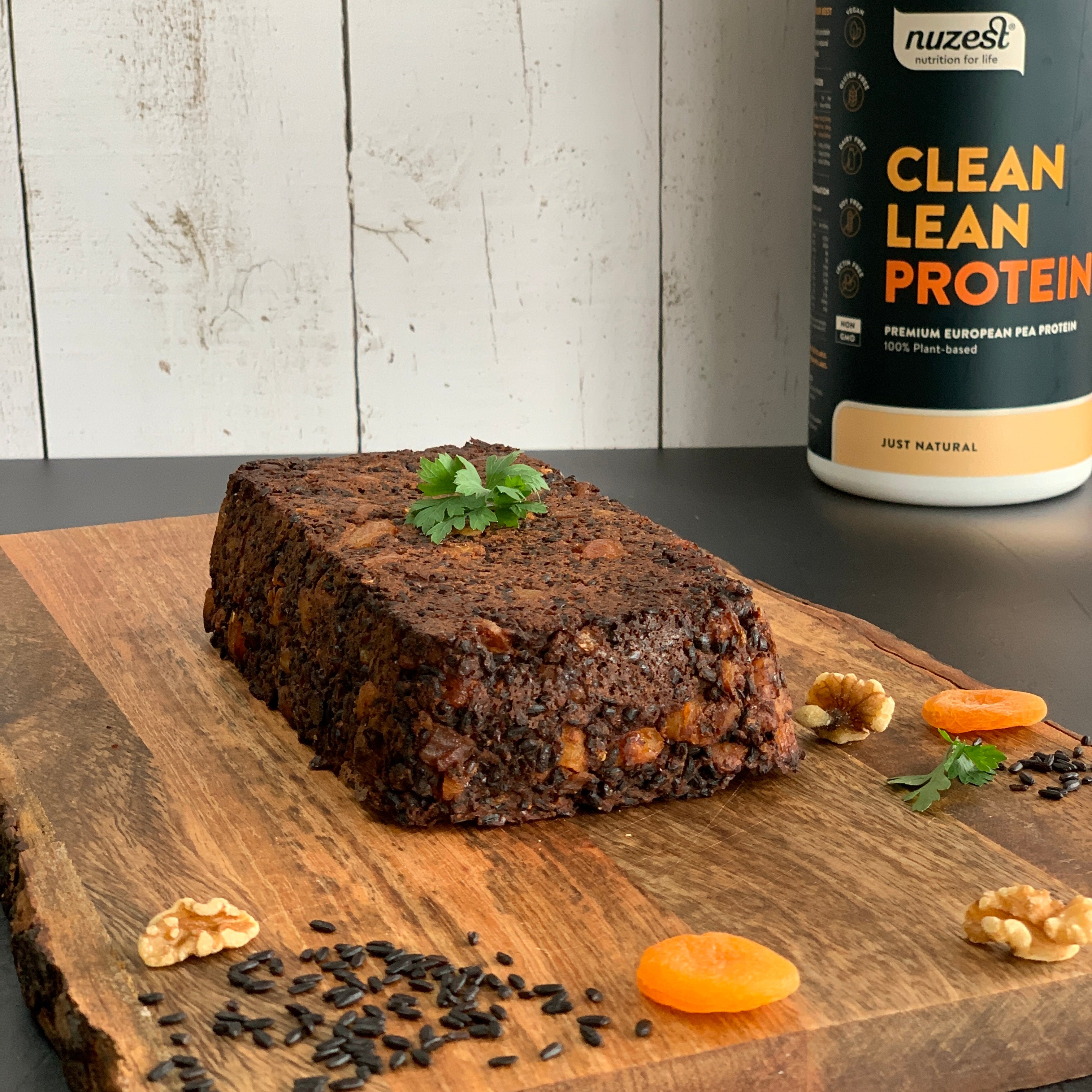 1 min read
Black Rice No-Meat Loaf
Posted By
kerry locatelli
Did someone say meatloaf… for vegans? Curious. But wait til you try this. Its delicious and has a good whack of plant-based protein. A combination that will leave you feeling satisfied! This recipe is taken from https://thekitchenpaper.com/ and adapted to have even more protein and goodness.
Ingredients
1x serve Just Natural Clean Lean Protein
150ml Filtered Water
3x cups cooked Black Rice
Avocado Oil
4x Cloves Garlic, crushed
1x Onion, diced
1x tsp Smoked Paprika
1 tsp Oregano
4x Tbsp Tomato paste
½ cup Walnut pieces
½ cup Dried Apricots, chopped
1x tsp dried chili flakes
½ tsp Salt
½ tsp Pepper
3 Tbsp Flaxseeds, ground
1/2 cup Hot Water
Method
Heat a pan and sauté the onion and garlic in a little avocado oil for a few minutes. Add the paprika, oregano and chili; and stir. Add the tomato paste and mix well. Remove from the heat. Mix the Clean Lean Protein in the 150ml of water til smooth. Mix the ground flaxseeds in the hot water. Add the precooked black rice to the onion and garlic mixture and mix well. Add the Clean Lean Protein and the flaxseed mixture to the rice and mix. Add the salt and pepper and mix til well combined. Press into a greased loaf tin and bake at 170 C for 35-40mins. Allow to cool slightly before removing from the loaf tin. Cut into thick slices and enjoy with salad or roast vegetables.
Recipe by Kerry Locatelli, BNat