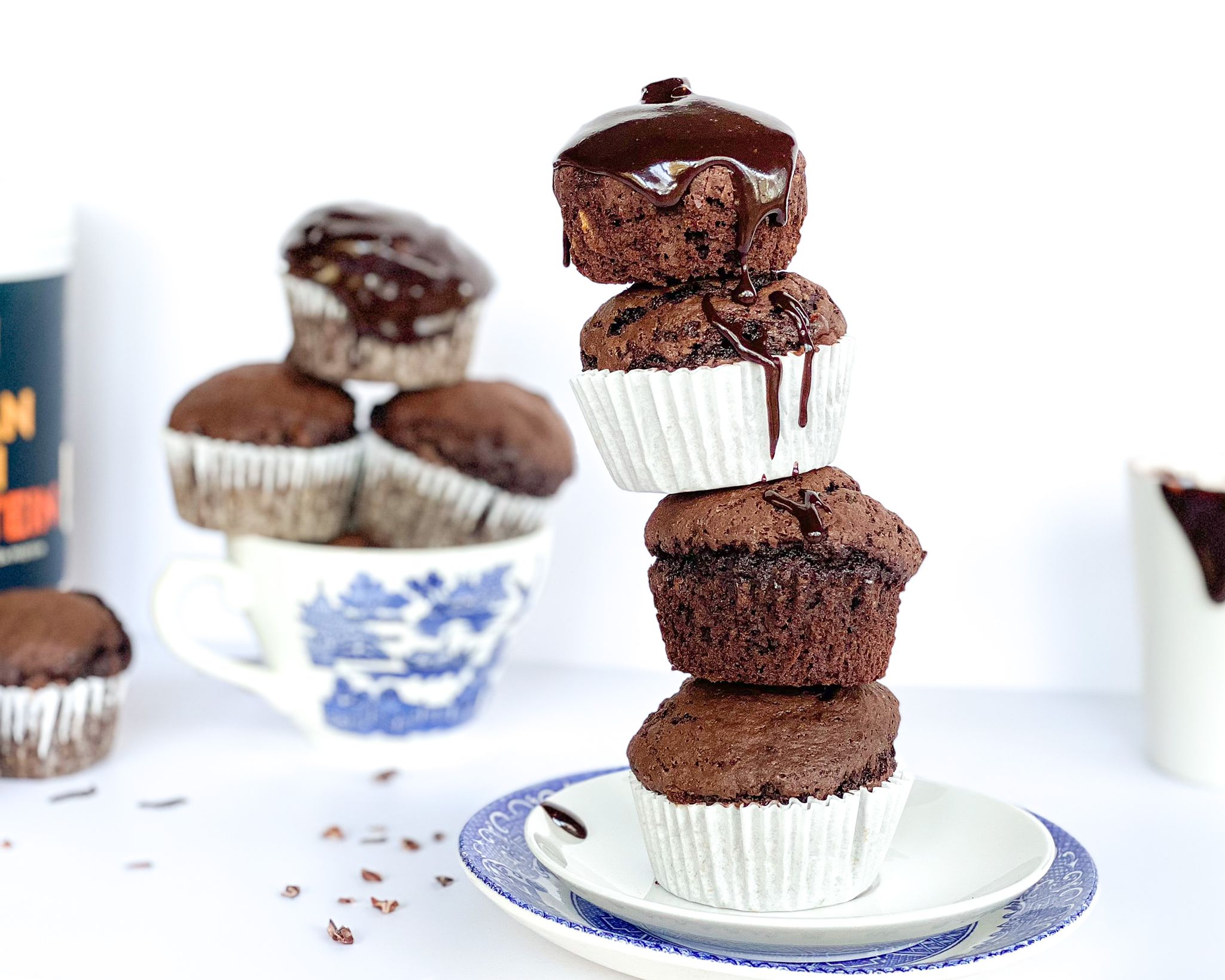 1 min read
Triple Chocolate Cupcakes
Posted By
Anna Kondratova
Ingredients
1 1/2 Cups gluten free flour
3 Tbsp dark cacao powder
1 Cup Monk fruit sugar
1 Tsp baking soda
1/2 Tsp salt
1 Tsp vanilla extract
2 Servings Nuzest Rich Chocolate Clean Lean Protein
1/3 Cup runny peanut butter
For the frosting
1/2 Cup melted dark cacao
1/3 Cup peanut butter runny
2 Tbsp Monk fruit syrup
1 Serving of Nuzest Rich Chocolate Clean Lean Protein
Recipe by Charissa & Co.
Moist and fluffy vegan chocolate cupcakes made with no butter, no milk and no eggs. No fancy mixers or ingredients needed! Gluten Free and Dairy Free.
Method
Start by preheating the oven to 180C/350F. Grease a 12-count muffin tin and fill each one with muffin liners.
In a small bowl, whisk together the flour, baking powder, and Nuzest kids good stuff and set aside. In a mixing bowl, add the remaining ingredients and cream together until smooth.
Allow to gently fold through the dry ingredients into the wet ingredients and mix until combined. Distribute the batter evenly among.
Bake the cupcakes for 20 minutes, or until a skewer comes out mostly clean.
Remove the cupcakes from the oven and let them cool in the tin for 10 minutes, before carefully transferring them to a wire rack to cool completely.