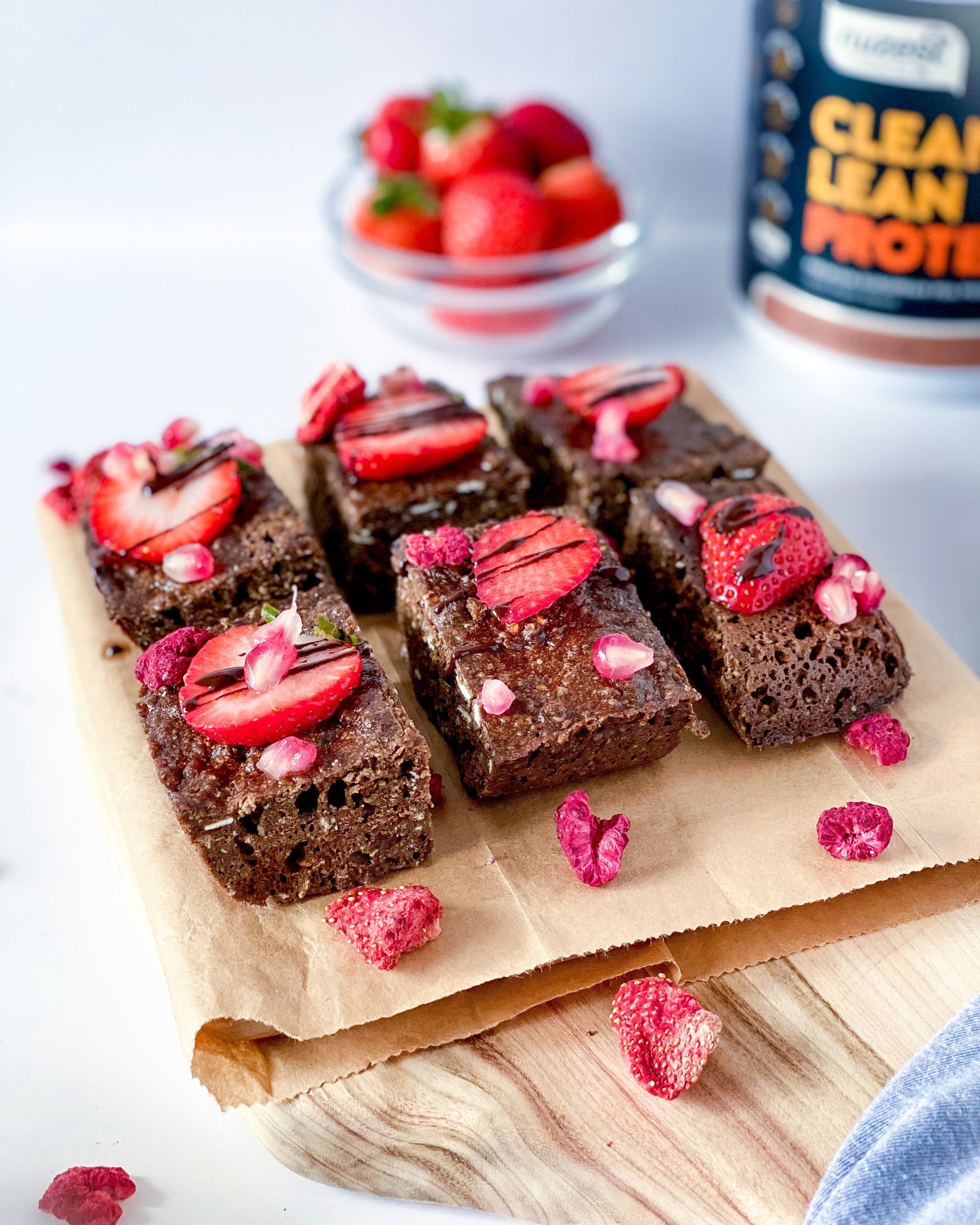 1 min read
Chocolate Strawberry Brownies
Posted By
Anna Kondratova
The healthiest brownies you will ever make!
Ingredients
2 Servings of Rich Chocolate Clean Lean Protein
1/4 Cup of ground chia seeds
3/4 Cups of filtered water
1/2 Cup of raw dark cacao
1 Cup of Monk Fruit granulated
1 tsp of baking powder
1/2 Cup of hazelnut butter
1 tsp of vanilla extract
4 Chopped strawberries
1/3 Cup of flaked almonds
**Optional raw chocolate chips
Recipe by Charissa & Co.
Strawberry brownies, that are not only a dessert, but gluten-free + refined sugar free. Therefore, making it a versatile option for most.
Method
Start first by heating your oven, these brownies will bake at 180C for around 40min. The size of the baking tray depends on the thickness of the brownies, using a 8inch x 4 inch is ideal.
Next step as we are not using eggs, you need to add the chia meal or flaxseed meal to the water, stir + set aside for 13min to thicken.
Once it has set, you can start adding the wet ingredients to the dry.
I did not add the chocolate chips, but it is optional, if you prefer more chocolate to your brownie you can do so.
The strawberries I mixed into the actual base. After the brownies have baked, I sliced some additional fresh strawberries on top and drizzled with raw melted cacao.