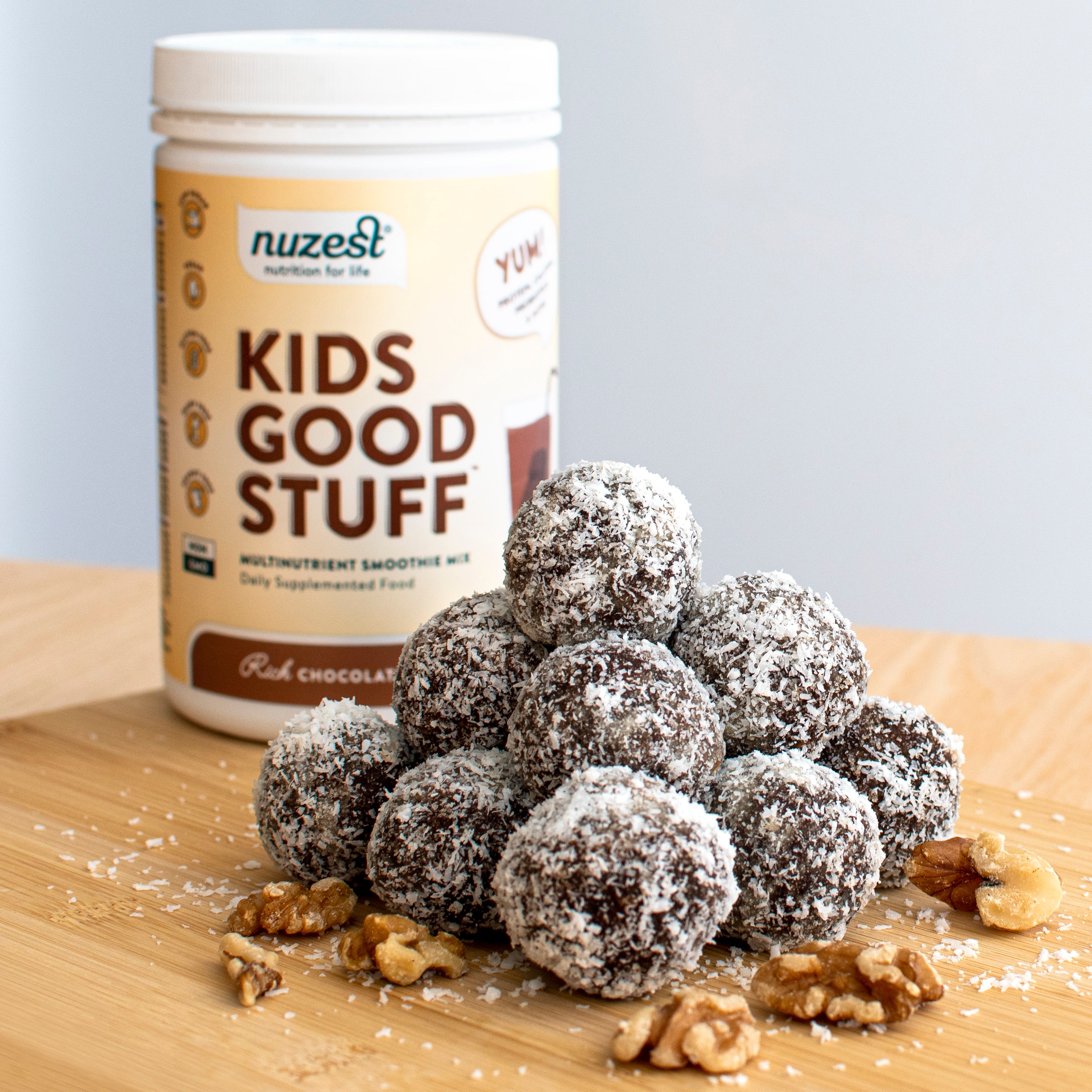 1 min read
Brain Bliss Balls
Posted By
kerry locatelli
The perfect brain snack, made using Rich Chocolate Kids Good Stuff.
We all want our kids to do well in school. Making sure they have the right foods and nutrition is super important for their growing bodies and especially their brains. Having brain food at school can help them to learn and focus better in the classroom. These delicious brain bliss balls are the perfect school snack for sustained energy and brain food. Packed with healthy fats, protein and antioxidants from the walnuts, energy from the prunes and vitamins and minerals from the Kids Good Stuff.
Made using Rich Chocolate Kids Good Stuff.
Method
Add all the ingredients to a high-speed food processor and blend until combined.
Use a tablespoon to measure out the mixture and using your hands, roll into balls.
To finish, roll the balls into desiccated coconut.
Store in an airtight container in the fridge for one week or place into the freezer.