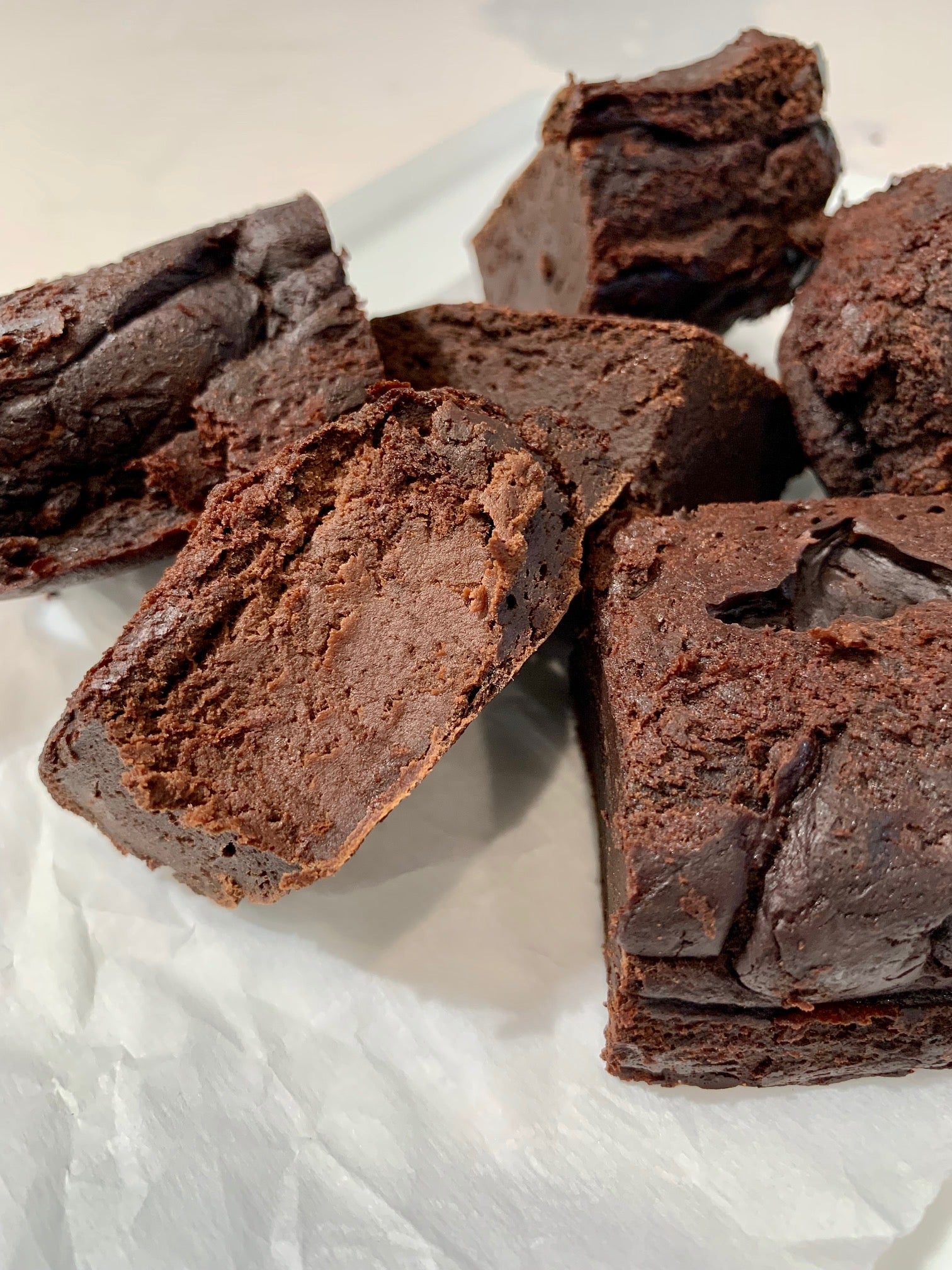 1 min read
3 INGREDIENT BANANA BLENDER BROWNIES
Posted By
Emma Linnea
INGREDIENTS:
METHOD:
1. Add bananas to a blender and purée.
2. Add Probiotic Cacao Digestive Support Protein and blend again.
3. Add cocoa powder and blend one more time (the end result should be a very thick batter).
4. Transfer batter to a small baking dish and bake at 175° F for about 25 minutes. Allow to cool completely before slicing.