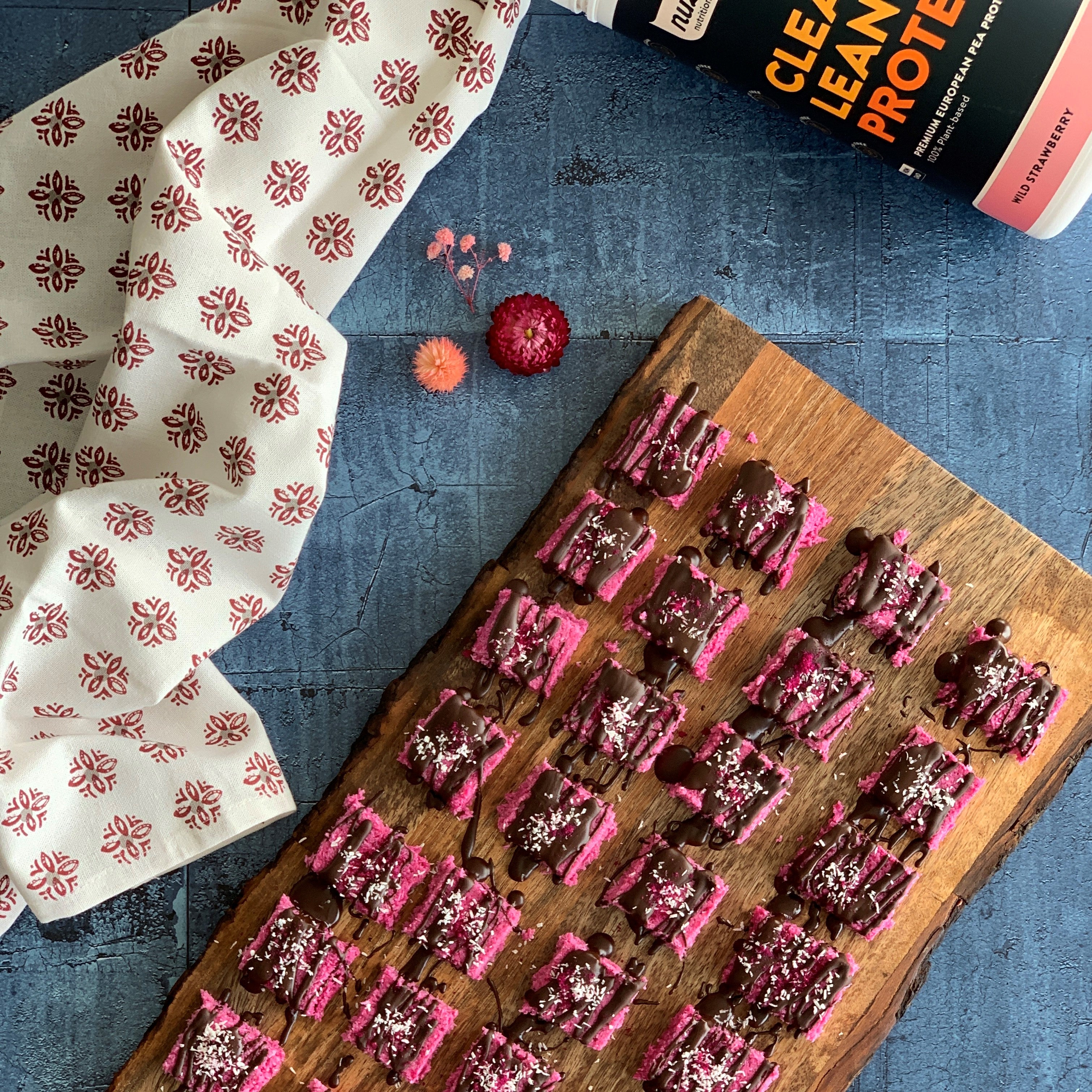 1 min read
Bounty Bar Bites
Posted By
kerry locatelli
Bite sized, protein packed, guilt-free snacks for every occasion!
Ingredients
2 Cups Shredded Coconut
1 Serving Wild Strawberry Clean Lean Protein
¾ cup Coconut Milk
100ml Coconut oil, melted
2Tbsp Matakana Superfoods Dragon fruit Powder
2 Tbsp Xylitol
Toppings
Your favourite chocolate, melted (I used a sugar free dark chocolate)
Shredded Coconut
Dragon fruit Powder
These bite sized bars are a delicious guilt-free treat. They are loaded with goodies, taste great and leave you feeling good. They are the perfect sweet and satisfying treat- great for the lunchbox, for morning or afternoon tea, or for after dinner, and they are so simple to make!
Made by Kerry Locatelli, BNat
Method
Add the coconut to a large bowl.
Blend the coconut milk, melted coconut oil, wild strawberry Clean Lean Protein, dragon fruit powder and xylitol.
Add the wet ingredients to the shredded coconut and mix well.
Press into a baking tray or brownie tin (to your desired thickness) and place in the fridge for an hour or so.
Once the bars have set, remove them from the fridge.
Melt the chocolate.
Drizzle with chocolate and sprinkle with coconut and dragon fruit powder.
If you want more chocolate, dip the entire bar into the chocolate to coat.
Enjoy!