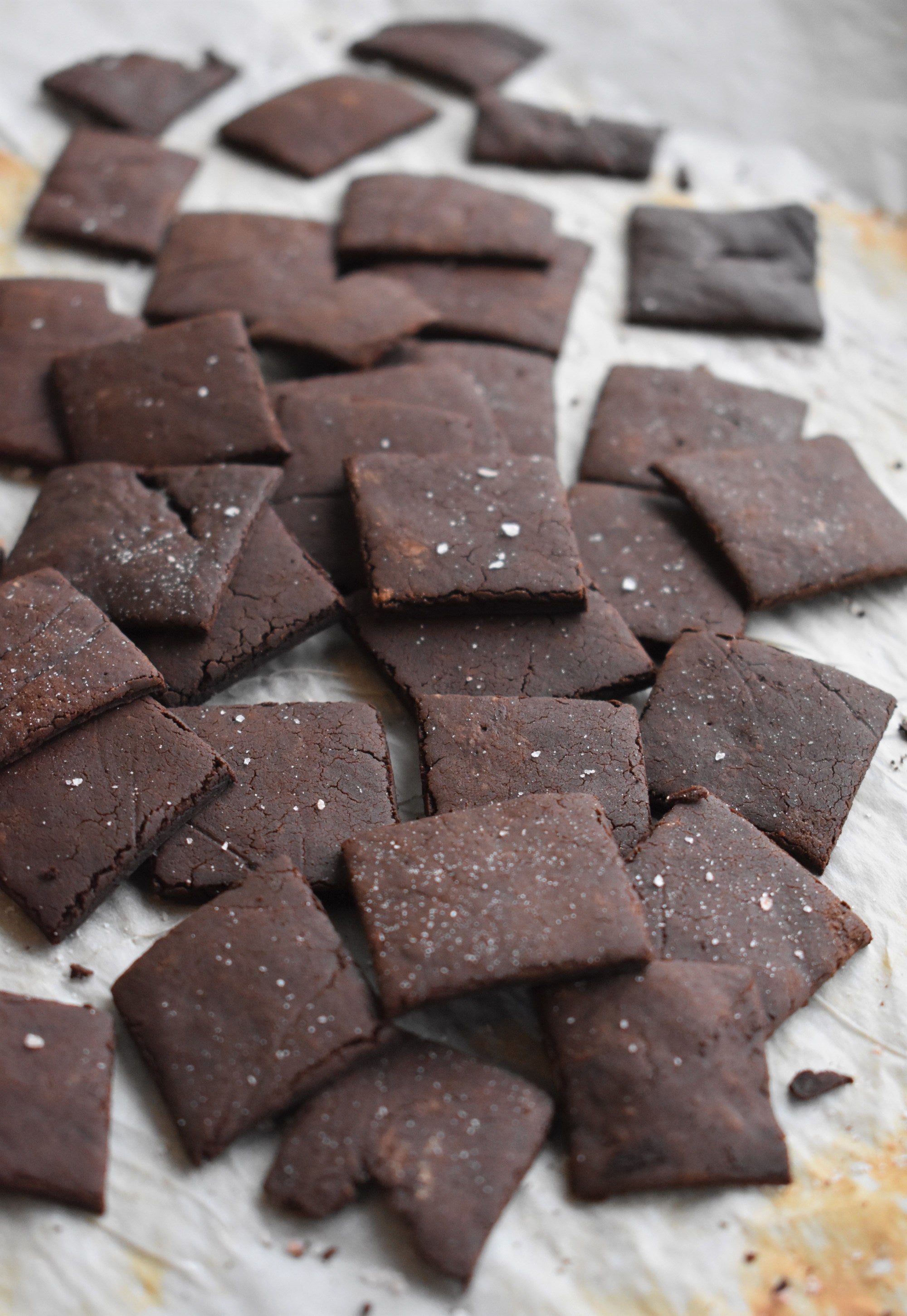 1 min read
PROTEIN CHOCOLATE TEDDY GRAHAMS
Posted By
Emma Linnea
INGREDIENTS:

Toppings (optional): 
Unsweetened vegan chocolate chips

METHOD:
1. Mix dry ingredients, then add coconut oil and water and mix well. With hands, form into one large ball and roll with rolling pin in between two sheets of parchment paper, then cut into squares with a pizza cutter.
2. Bake at 175° C for four to five minutes (watch carefully) then allow to cool. The cooling process allows them to get crispy!