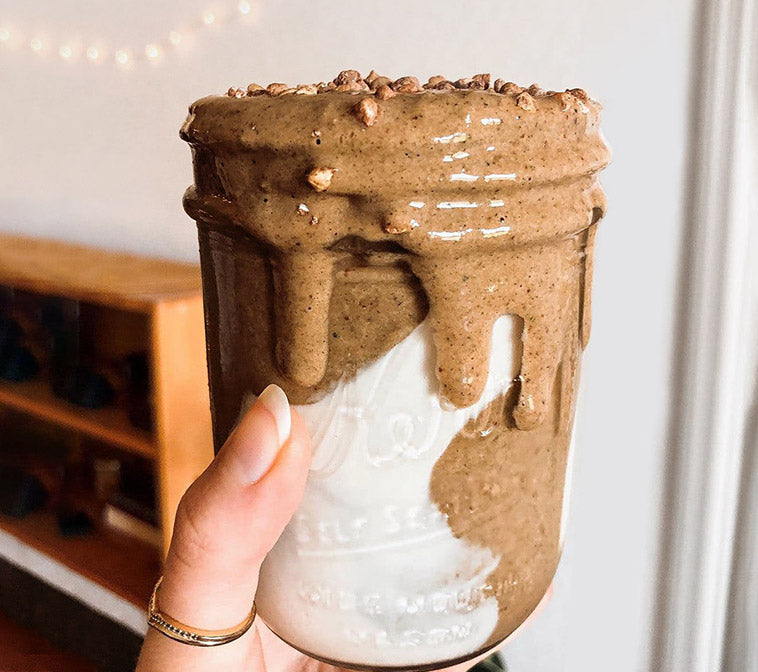 1 min read
CHOCOLATE CHURRO "GREEN" SMOOTHIE
Posted By
Anna Kondratova
AUTHOR: PAIGE from HealthByShortStack
When you hear the words chocolate and churro together, you know you're in for a good time.​​​ ​​​​​This veggie-filled Chocolate Churro "Green" Smoothie by @healthbyshortstack is sure to be one liked by everyone!​​​​​​​​
Ingredients:
1 frozen banana
1 frozen zucchini (peeled and steamed first for easier digestion but that's optional)
Handful of spinach
1/2 cup ice
2 tbsp rolled oats
1/2 tsp cinnamon
1 tbsp ground flax
1 tbsp nut butter
1 tbsp cacao powder (or cocoa)
1 tsp beet powder
1 tbsp date spread
1 serving of Just Natural Clean Lean Protein by Nuzest
Non-dairy milk to blend

Method
Blend then pour into a glass with swirled non-dairy yogurt of choice.
Enjoy!