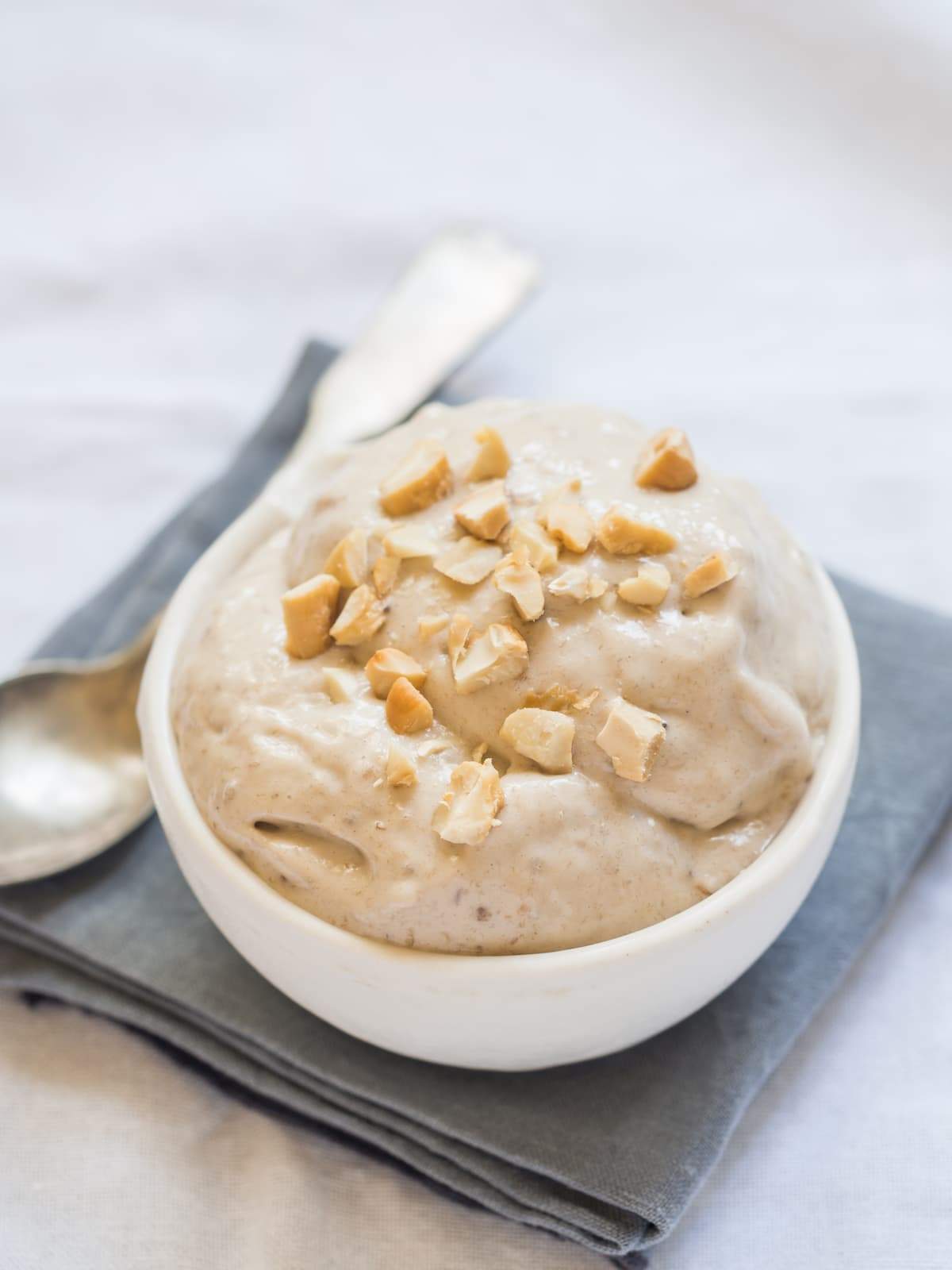 1 min read
VANILLA CARAMEL NICE CREAM
Posted By
Emma Linnea
Vanilla caramel ice cream…need I say more. This recipes for Vanilla Caramel Nice Cream is as simple as throwing all ingredients into a blender, blitzing it up, and serving! The flavor is kid-approved, too!
Method:
In a food processor, place all of the ingredients except the maple syrup.
Blend until smooth and creamy. 
If you require extra sweetness, add 1tbsp of maple syrup to the mixture, blend and taste again.
Once happy with the taste, spoon nice cream into two small bowls to serve.
Enjoy as is - or top with your favourite fruit, muesli or nuts.