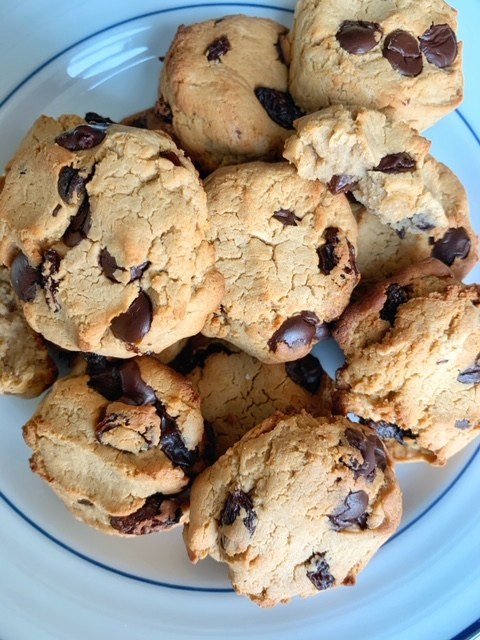 1 min read
"Oatmeal" Raisin Chocolate Chip Cookies
Posted By
Emma Linnea
Ill have one oatmeal cookie please, but hold the oatmeal.
Oatmeal cookies without the oatmeal! Only 3 ingredients to make the base! Super simple and easy on the stomach! 
Method
1. Mix the nut butter, applesauce, and Probiotic Vanilla Digestive Support Protein.
2. Add in your desired amount of raisins and chocolate chips.
3. Scoop into balls and bake at 175° C for 20 minutes.