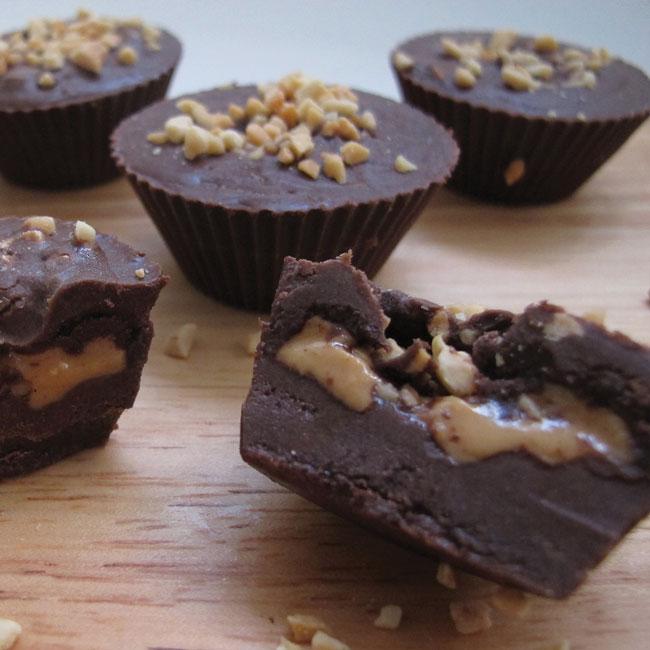 1 min read
Choc-Nut Butter Cups
Posted By
Monique Bolland
Ingredients
4 tbsp coconut oil
3 serves Nuzest Kids Good Stuff
1 tbsp cacao powder
1 tbsp honey
3 tsp nut butter
¼ cup crushed nuts
Get the kids to help make these yummy treats. These sugar-free cups with a delicious flavour combination of nut butter and cacao are a wonderful afternoon treat without the guilt.
Method
1. Melt the coconut oil and honey together on the stove over very low heat.
2. Remove from heat and allow to cool but not harden.
3. Add Kids Good Stuff and cacao, mixing until smooth.
4. Fill each cup with the liquid chocolate mix to just under half way and place in the freezer for 2-3 minutes to set.
5. Remove from freezer and add a ¼ – ½ teaspoon of nut butter into the centre of each cup, topping the rest of the cup up with liquid chocolate mix.
6. Sprinkle with crushed nuts and place back in the freezer for 20 minutes to set.
7. Store covered in the refrigerator.