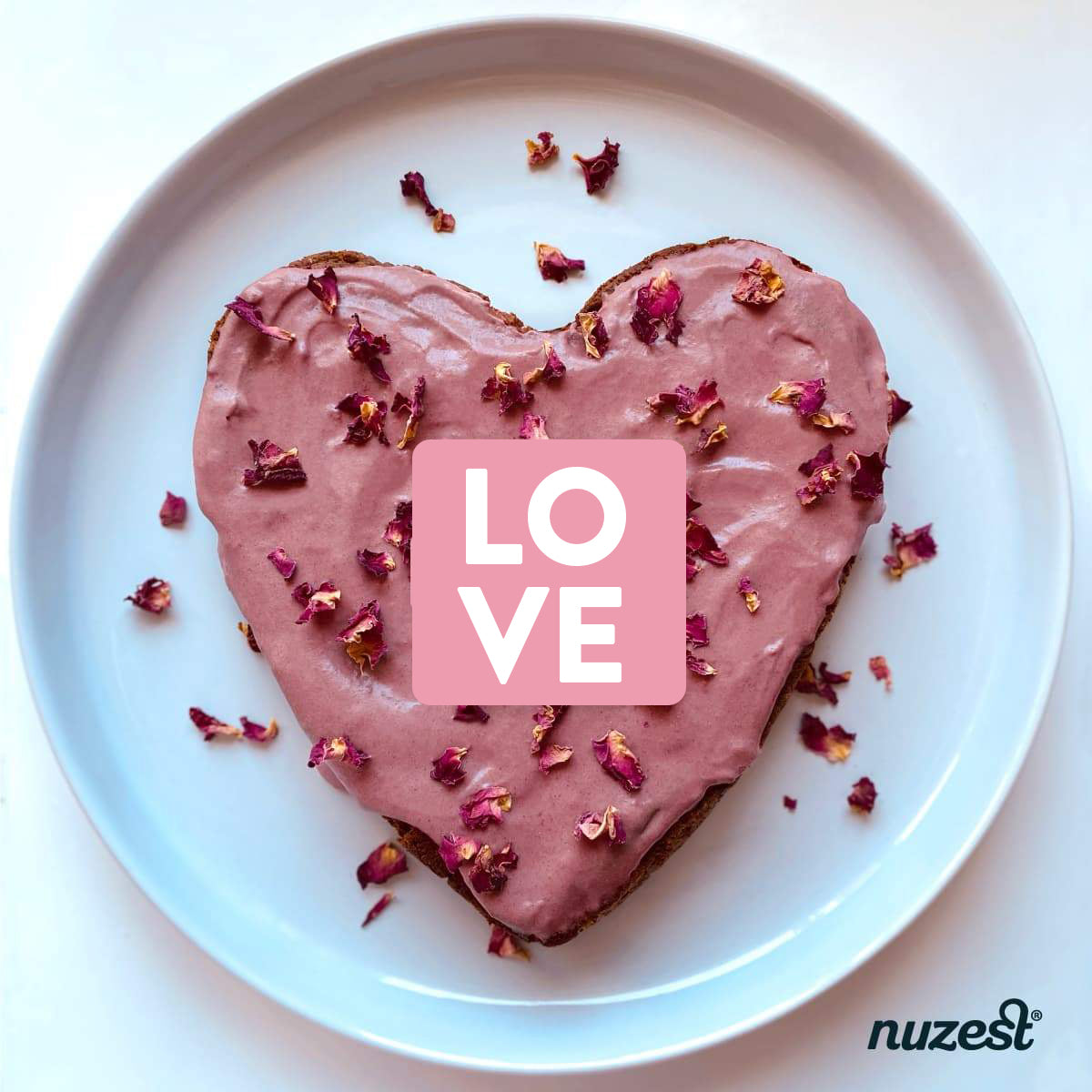 1 min read
CHOCOLATE LOVE CAKE
Posted By
Emma Linnea
Nothing says "I love you" like a healthy Valentine's Day Chocolate Cake! Treat yourself or someone you love to a delicious and nutritious Love Cake. 
Ingredients:
1 cup almond meal
1/4 cup tapioca flour
2 eggs (or plant-based alternative)
1/4 cup cacao powder
Handful of dark chocolate chips
2 tsp baking powder
1 tsp vanilla essence
1/4 cup raw honey 
1/4 coconut oil 
1 tsp cinnamon 
Pinch of salt 


Icing: 
4 tablespoons coconut cream 
Method:
Combine all the dry ingredients together a bowl.
Melt the coconut oil and in a separate bowl, combine the remaining wet ingredients.
Add the wet to the dry and stir until fully combined. 
Line a 18cm x 18cm heart shaped tin with baking paper and pour the batter into the tin.
Bake for 20-25 minutes at 180 degrees.
Allow the cake to cool completely.
To make the icing, combine Kids Good Stuff with the coconut cream till it forms a thick but smooth consistency. 
Spread over the cooled cake and top with rose petals.