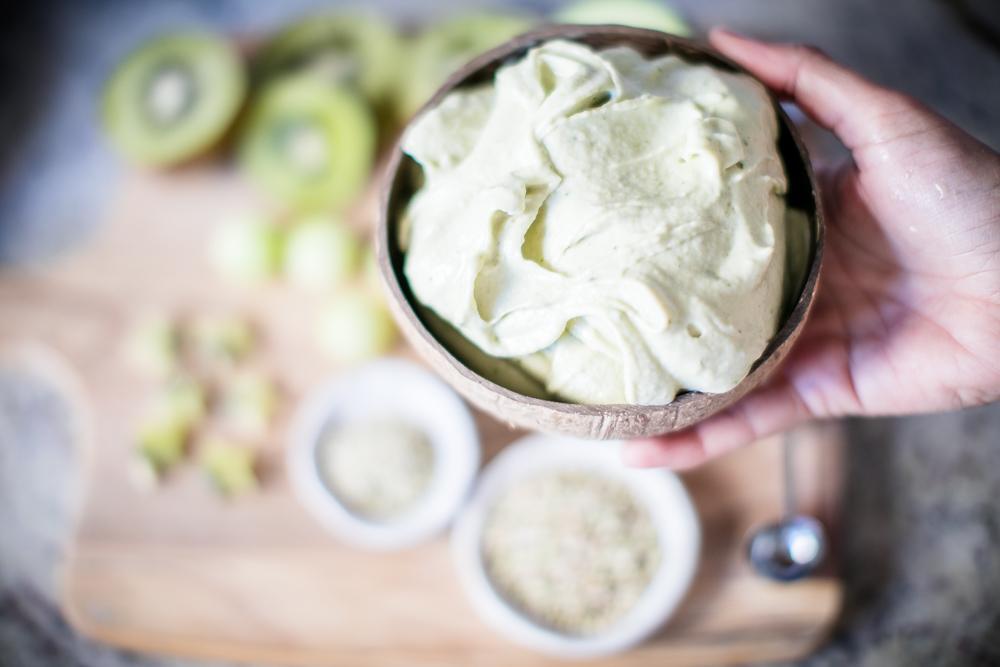 1 min read
Vanilla Matcha Nice-Cream
Posted By
James LaBove
Ingredients
2 scoops (1 serve) of Nuzest Vanilla Matcha Clean Lean Protein
2 frozen bananas
½ cup coconut water
½ avocado
½ cup English spinach
Breakfast, Lunch, Dessert or Pre-workout Power Snack - this decadent, protein rich, ice-cream alternative is for whenever you feel like it!
Method
1. Add frozen bananas to your food processor/blender slowly adding your coconut water if needed to get the right consistency.
2. Once the bananas are light and whipped, add the avocado, baby spinach and protein and blend again until completely smooth.
3. Top with honeydew melon, kiwi fruit, buckinis (for some crunch) and hemp seeds (for added protein and amazing nutty flavour).