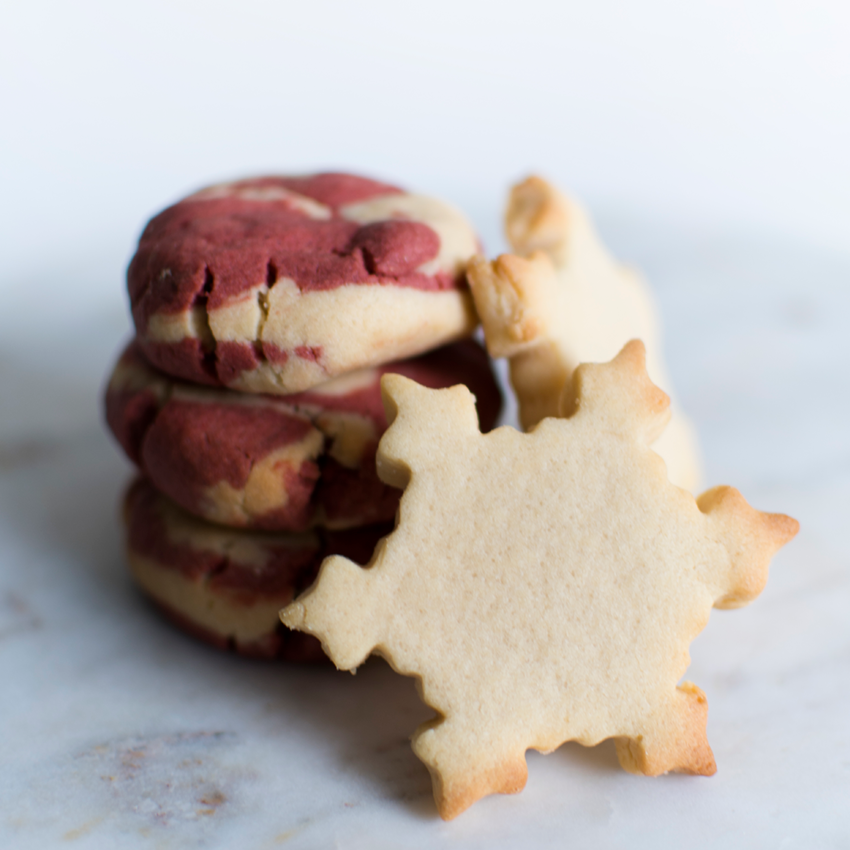 1 min read
Christmas Protein Sugar Cookies
Posted By
Nicola Mackay
Ingredients
½ cup Nuzest Just Natural or Smooth Vanilla Clean Lean Protein
2½ cups plain flour
2 tsp baking powder
1 cup sugar
225g butter, cold and cut into chunks
1 egg, room temperature
¾ tsp vanilla essence
½ tsp almond essence
These protein packed cookies are the perfect Christmas treat this holiday season!
Method
1. Preheat oven to 180°C
2. In a bowl, mix flour, protein and baking powder and set aside.
3. Cream butter and sugar until light and fluffy. Add egg and essences and mix until combined.
4. Gradually add the flour and beat until just combined. Mixture should look like a pile of crumbs.
5. Scoop out handfuls and knead together in small amounts before kneading the whole lot together.
6. Take half the mixture and roll it out on a floured surface to your desired thickness.
7. Use a cookie cutter to cut shapes out of the rolled dough and transfer them to a lined baking tray. Once you have a full tray, place in the freezer for 10 mins before baking. This helps the cookies keep their shape.
8. Bake 10-12 mins, keeping an eye on them around the 10 minute mark so they don't brown too much.
9. Repeat with remaining dough.
10. Once cookies are baked, let them sit on the tray for a couple of minutes before transferring to a cooling rack.
11. If you're feeling really festive - split some of the dough in half and mix in a few table spoon of cacao powder to get a marble effect!