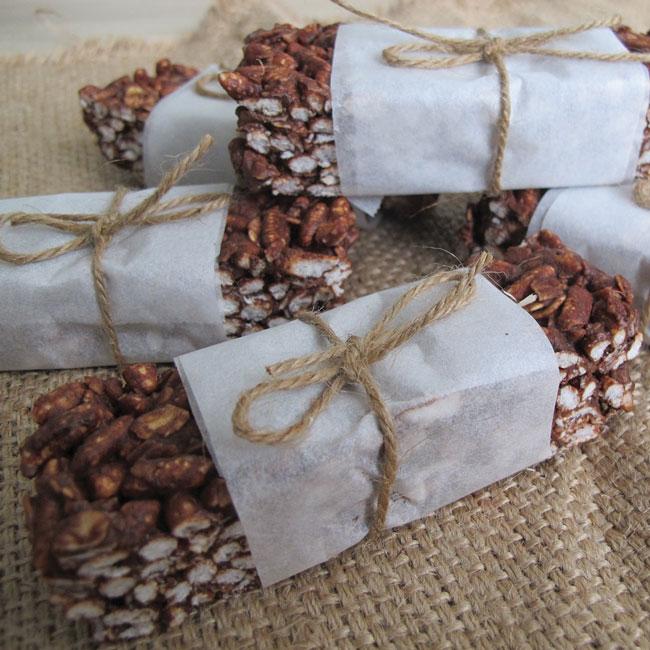 1 min read
Chocolate Rice Crackle Bars
Posted By
Monique Bolland
Ingredients
½ cup puffed rice|½ cup puffed rice
¼ cup gluten free oats|¼ cup gluten free oats
½ cup shredded coconut|½ cup shredded coconut
3 serves Nuzest Kids Good Stuff|3 serves Nuzest Kids Good Stuff
1 tbsp cacao powder|1 tbsp cacao powder
2 heaped tbsp coconut oil|2 heaped tbsp coconut oil
¼ cup honey
A familiar lunch box treat with a twist and a great snack option for those with nut allergies. This easy, six-ingredient recipe will take you right back to your childhood.
Method
1. Combine the puffed rice, oats, coconut, Kids Good Stuff and cacao powder into a mixing bowl.
2. Melt the coconut oil and honey over low heat on the stove.
3. Pour the liquid mix into the mixing bowl and combine.
4. Line a rectangular tin with baking paper and spoon the mixture in, pressing it down firmly.
5. Place in the fridge to set for 1 - 2 hours.
6. Once chilled, cut into bars and serve. Can keep in the fridge.