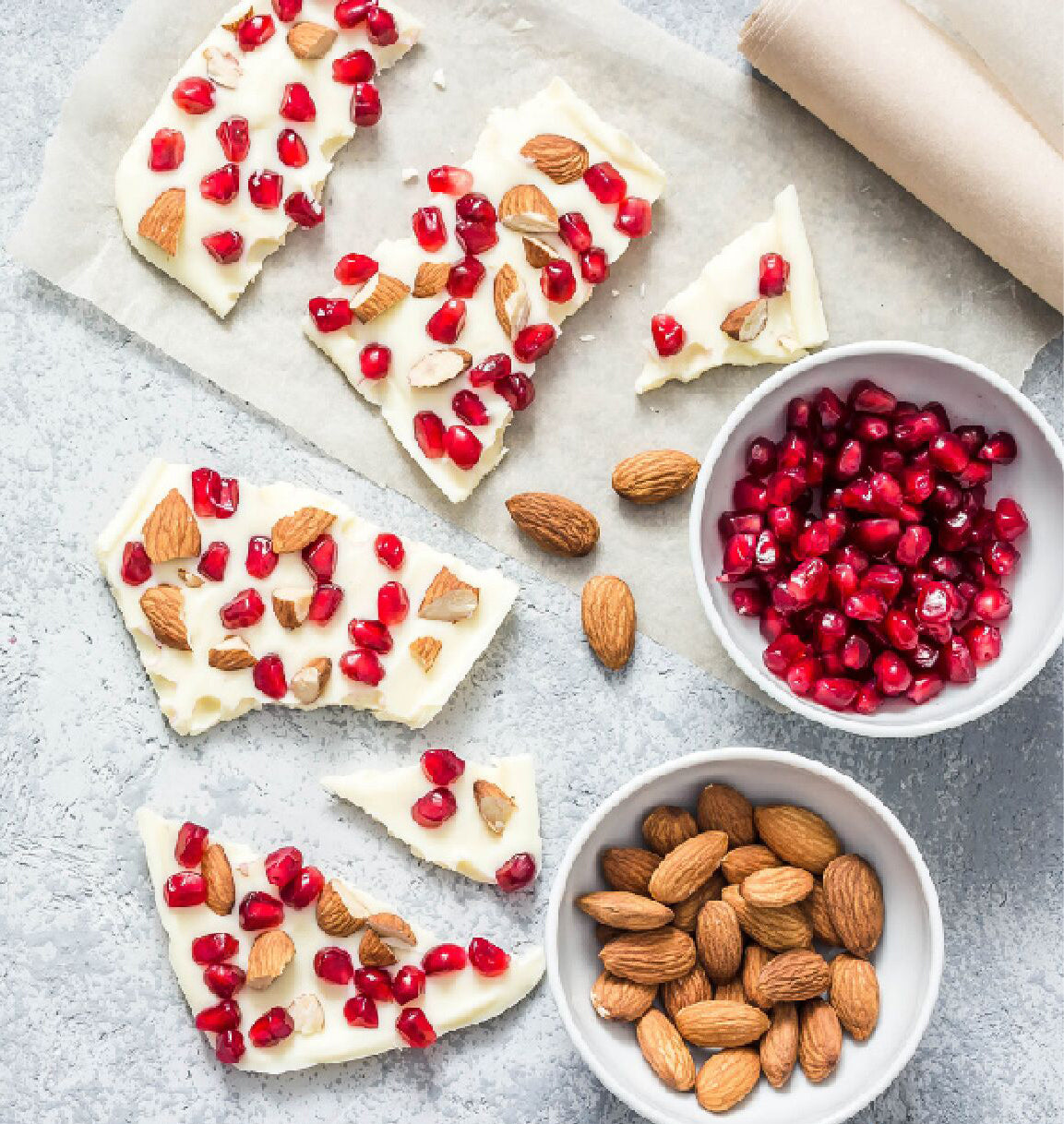 1 min read
Christmas Pudding Protein Bark
Posted By
Digital Spirit Collaborator
Ingredients
1 serve (25g) Smooth Vanilla Clean Lean Protein
½ cup coconut oil
½ cup chopped mixed dried fruits: cranberries, figs, pear, dates
1/3 cup chopped almonds/pistachios
1tbsp grated orange rind
2 tsp maple syrup/brown rice syrup
Pinch of cardamom
1 tsp extra vanilla extract (optional)
Method
1. Line your baking tray with baking paper.
2. Slowly melt your coconut oil on a very low heat until transparent liquid, but not bubbling.
3. Once melted whisk in your choice of syrup, protein, spices, and extra vanilla extract if desired.
4. Slowly pour your mixture onto the baking paper lined tray.
5. Scatter your fruit and nuts as evenly as possible.
6. Let set in the fridge for an hour then break into rough pieces.
7. Store in the fridge for up to a week.