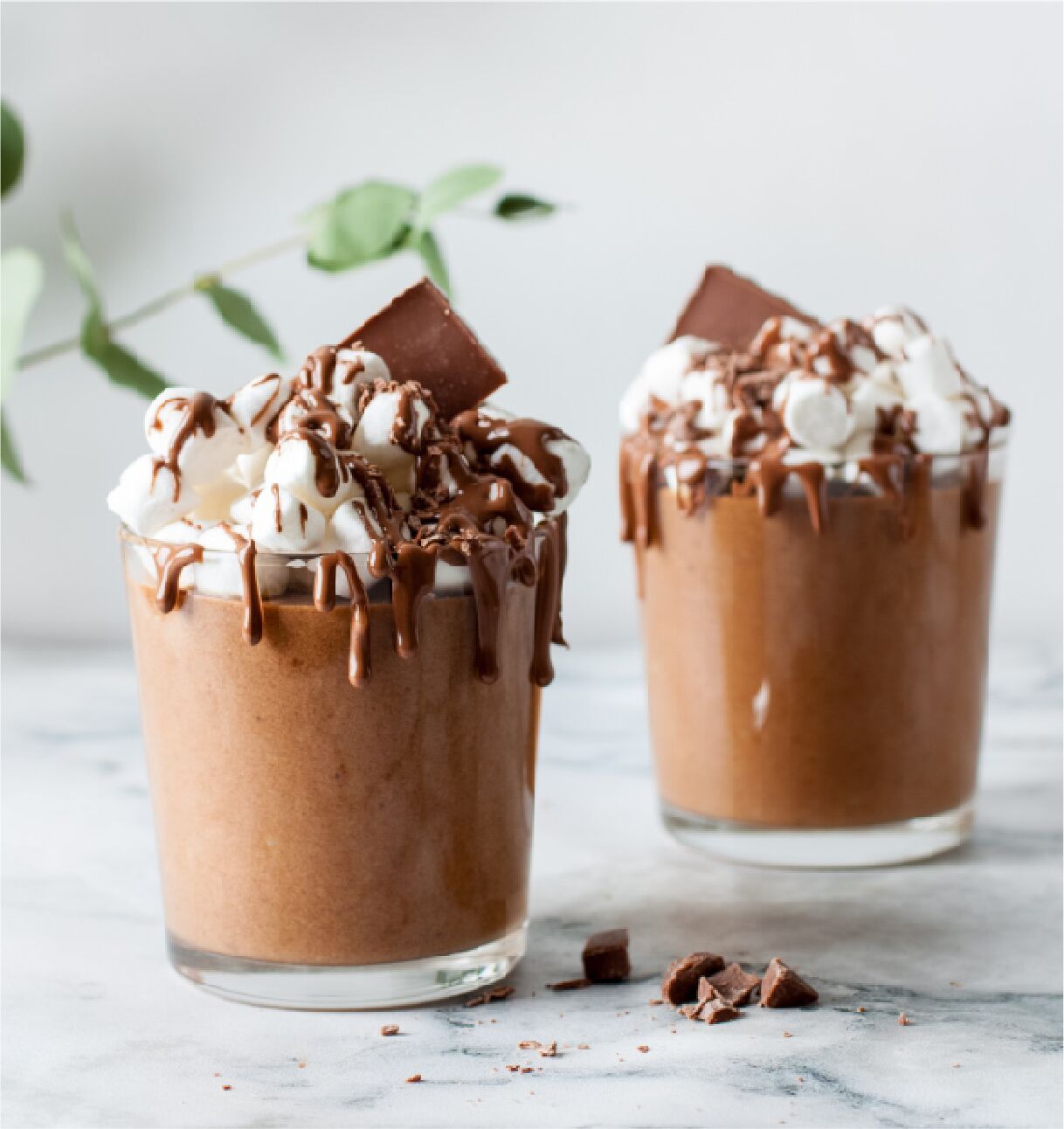 1 min read
Chocolate Mousse
Posted By
Digital Spirit Collaborator
Ingredients
4 avocados
¼ cup maple syrup
3 tablespoons cacao powder
2 scoops Rich Chocolate Clean Lean Protein
1/3 cup coconut cream, refrigerated. (discard the water in the can)
3 tablespoons almond milk
1/3 cup dark chocolate chips
60g good quality dark chocolate for grating
6 mint leaves
Optional for topping: mini marshmallows and crushed candy canes
Method
1. Melt chocolate for the mousse.
2. Place the melted chocolate, place avocado, maple syrup, coconut cream, almond milk, protein powder and cacao in a food processor and blend until smooth and creamy.
3. Scoop even amounts of the mousse into serving glasses. Chill in the fridge for 1 hour.
4. Remove the mousse from chilling. Using a fine grater, gently shave chocolate evenly over each mousse. Garnish with a mint leaf, optional mini marshmallows and candy canes. Serve immediately and enjoy!