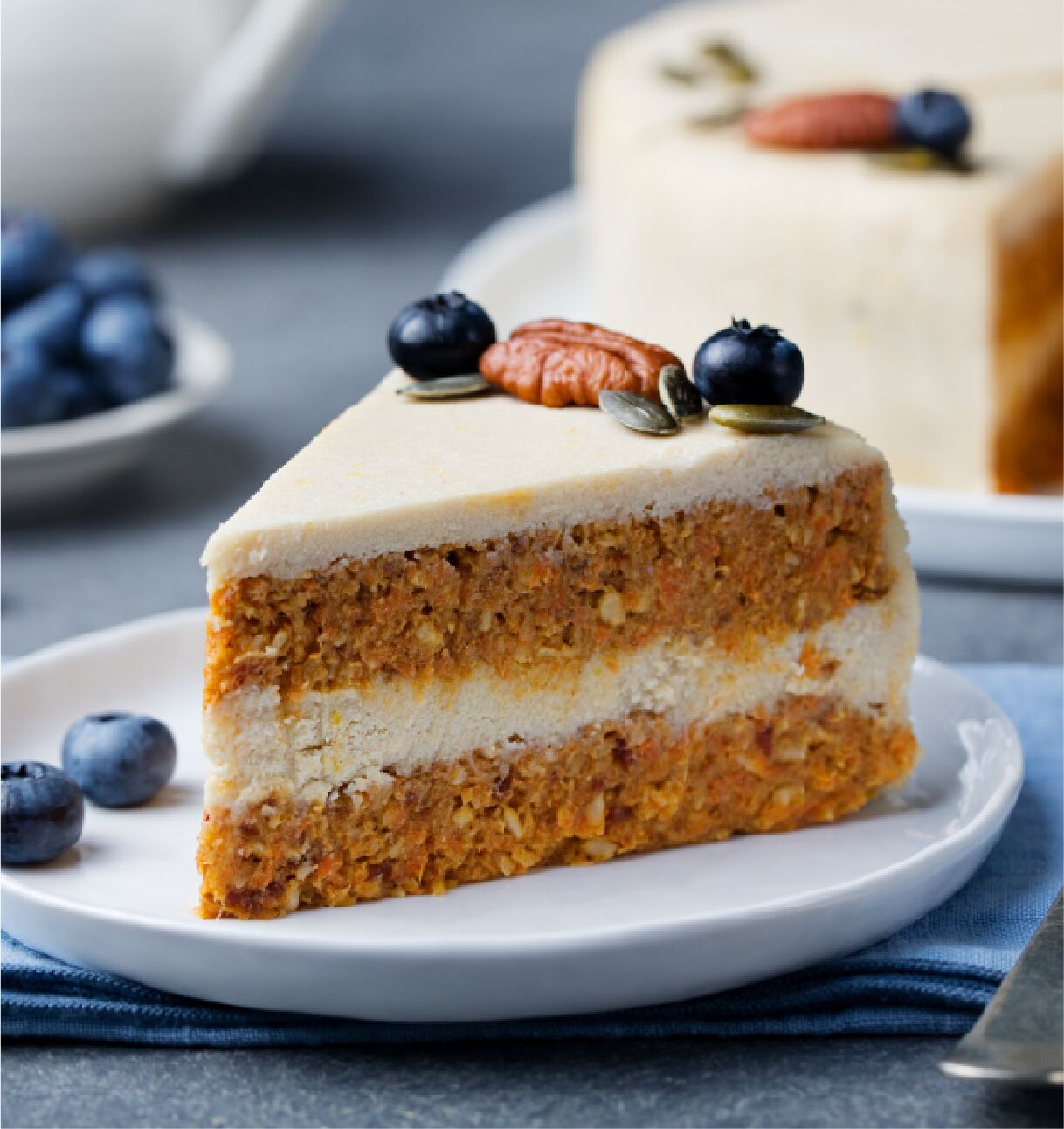 1 min read
Carrot Cake Slice
Posted By
Digital Spirit Collaborator
Ingredients
For the Filling:
For the Icing
1 cup cashews (soaked for 6 hours)
3 tablespoons coconut oil
3 tablespoons maple syrup
Method
1. Combine all filling ingredients in a food processor or blender. Blitz until a dough consistency is formed.
2. Press into a lined sheet pan and set aside.
3. Drain and rinse the cashews. Place in a blender with the coconut oil and maple syrup and blend until smooth.
4. Spread the icing over the filling and refrigerate for 2 hours until set.
5. Top with crushed walnuts, slice with a sharp knife and enjoy!