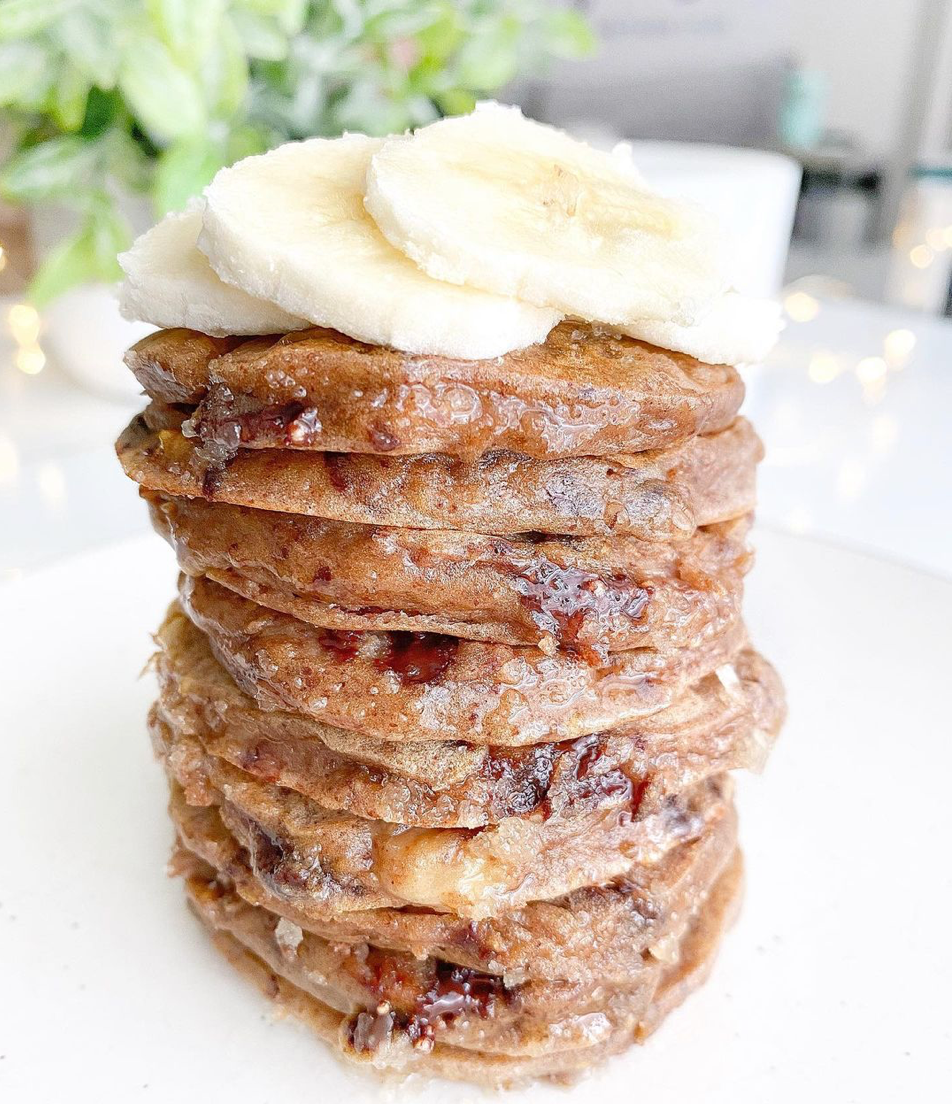 1 min read
Banana Chocolate Chunk Pancakes
Posted By
Emma Linnea
These Banana Chocolate Chunk Pancakes by @hannahharvestinghealth are dairy-free, gluten-free, refined sugar-free and vegan! They can be adapted to what you have on hand and the recipe is ideal for doubling or tripling to freeze for meal prep.
Ingredients
1 ripe banana
1 egg (or vegan alternative)
2 tbsp. nut/seed butter 
1/4 tsp. cinnamon
1-2 tbsp. dark chocolate chips/chunks


Method
1. Whisk together the egg, mashed banana, & nut butter then stir in the rest of the ingredients.
2. Cook on low-medium heat until bubbles appear. Flip and continue cooking until done.
*they're a little more difficult to flip, so I lightly wet the spatula before flipping; also if you use a small banana, you may need to add a splash of water to thin out the batter. Enjoy!