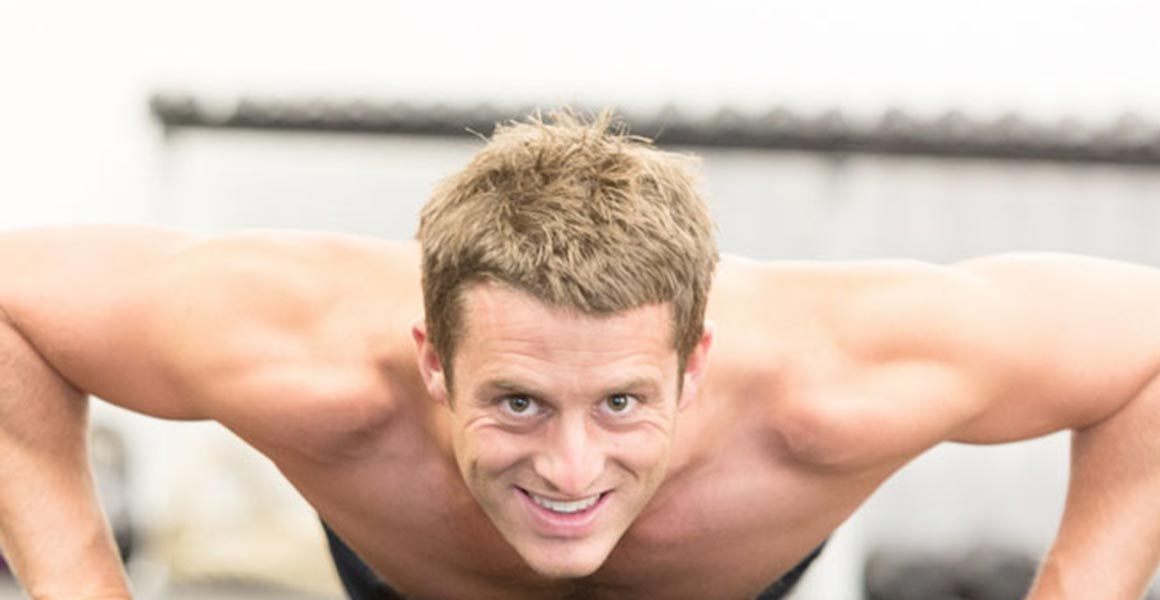 5 min read
10 minutes with...Blake Worall-Thompson
Posted By
Blake Worrall-Thompson
A Day in the Life of Blake Worrall-Thompson
As a personal trainer it's all well and good for me to train others, working with them to get fit and healthy and keep improving their lives - but I think it's just as important for me to lead by example, making sure I practise what I preach and work on becoming a better version of myself each and every day.
As a business owner, I've seen hundreds of personal trainers sacrifice their own health, happiness and bodies to put their business first. And I kind of get it - business is important and we need to pay the bills and build a life for ourselves - but personally I refuse to let anything come before my health and happiness.
Here's what a typical day looks like and what I do to make sure I keep moving in the right direction when it comes to my health and happiness:
4:30am Meditation
You're thinking no kind of happiness comes by waking up at 4:30, right? Ha, I get it - but I kid you not, meditation is by far the best investment in myself I've ever made. Not only does it energise me, it also sends my productivity through the roof, makes me a more balanced and grounded person, and gives me clarity, which is super-important for business.
5:45-7:15 Personal Training
After meditation, it's off to the gym to train the '6 Weeks to Sexy' girls. These girls truly are an amazing group that I am very lucky to work with. When I work with other trainers, one of the first things I get them to do is start making a conscious effort to ONLY work with those they LOVE working with. Making this decision and working with these girls has made my life that much better.
7:30-8:30 It's workout time
My workouts vary, but generally it's upper body Mon, Wed and Fri, lower body Tues and Thurs, and cardio on Saturday. For me, it's really important to get my workout done in the morning, as it's when I've got the most energy and therefore will get the most out of my workouts.
8:30am Refuel with Nuzest
Straight after my workout I'll have my favourite post-workout shake. It's a mix of frozen berries, Nuzest Clean Lean Protein Smooth Vanilla, Nuzest Good Green Stuff, water and ice - it tastes amazing!
From 9 to 5pm Working from home
Following on from that, most of the day I'm working from home where I have my little office set up. Before I sit down and rip into my work, I generally spend 10 minutes preparing a slow-cooked meal (seriously, it only takes 10 minutes). It can be anything from a slow-cooked meat to a stew to a broth. I then spend most of my day writing, blogging and creating videos. I've found after analysing my own work ethic and patterns that the most creative time for me is in the mornings, so I need to do the stuff that requires the flowing creative juices first.
10ish Breakfast
If I've got some good writing done, I'll take a break and have my breakfast. It's normally either an omelette, bacon and eggs or maybe some slow-cooked meat from the cook up I've done the night before.
Lunch
For lunch I'll generally reheat the slow-cooked meat I had the night before with a fresh salad, or if I don't have the slow-cooked meat organised, I'll pop down and get half a BBQ chicken and have that with a salad.
Afternoon snack
I'll have some veggie sticks, nuts and a Nuzest Clean Lean Protein Smooth Vanilla and Nuzest Good Green Stuff mixed with water.
6pm Personal Training
I'm back up to the gym to train two groups of the '6 Weeks to Shredded' guys.
Dinner
This generally consists of the slow-cooked meat that I put on in the morning or fish with a side of greens. I might even add a little bit of butter to the greens for extra flavour.
9:30pm Time to call it a day
This is the time I normally wrap it all up and am in bed. Having paid close attention to my body and what works for me, I know I need 7hrs sleep to get the most out of myself.
@wellbeingbyblake