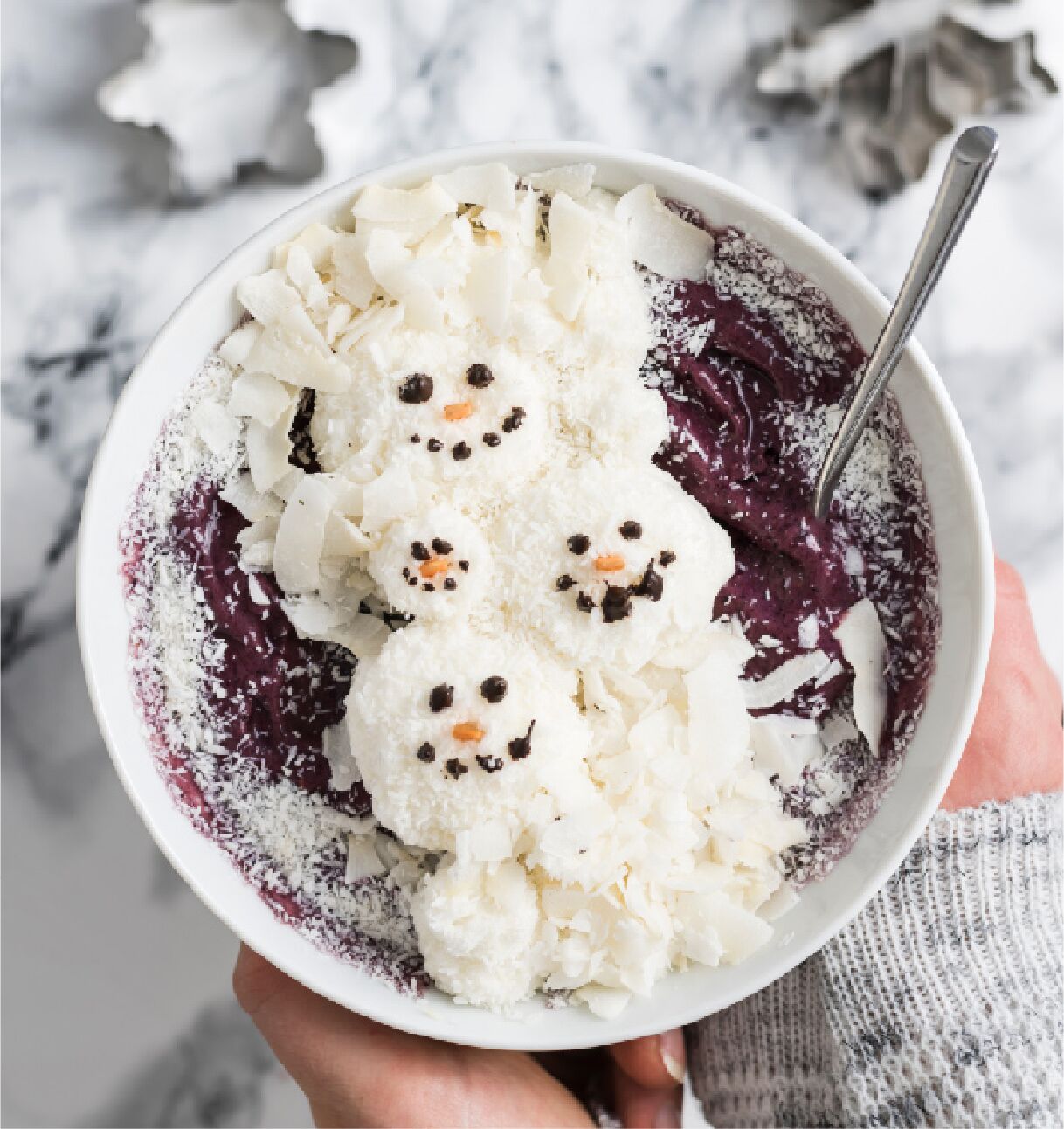 1 min read
Snowman Smoothie Bowl
Posted By
Digital Spirit Collaborator
Ingredients
1 can of coconut cream
1 frozen banana
1 cup of milk of choice
4 tablespoons of acai powder
1 serve Just Natural Clean Lean Protein
1/2 cup frozen strawberries
1/2 cup frozen raspberries
2 carrot sticks for nose
4 chocolate chips for eyes
8 chocolate chips for mouth
Desiccated coconut
Method
1. Scoop the cream from the top of the coconut cream can, ensuring that no 'water' is included.
2. Using a hand blender whip until a 'whipped cream' consistency is formed, scoop into a piping bag and set aside.
3. Place banana, milk, protein powder, acai powder and berries into a blender. Blend until thick and creamy.
4. Pour evenly into 2 bowls.
5. Pipe the coconut cream on top and create different sized snowman heads.
6. Use the chocolate chips to make eyes and a smiley face. Cut the carrot sticks into a thin shape for the nose. You can also pipe chocolate sauce as the snowman's face.
7. Sprinkle with coconut and enjoy!