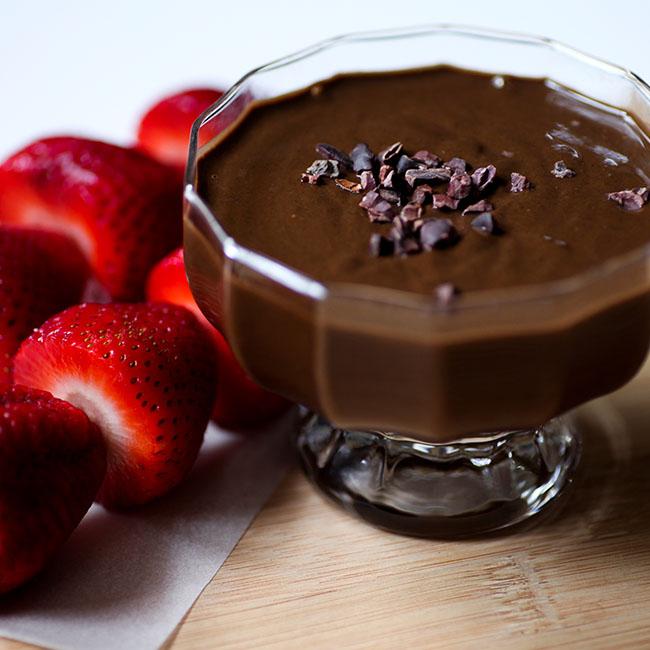 1 min read
Superfood Chocolate Sauce with Strawberries
Posted By
Cynthia Sobrino
Ingredients
2 tbsp raw cacao
2 tbsp smooth nut butter
2 tsp Nuzest Good Green Stuff
Pinch of salt
¼ tsp vanilla powder or extract
1½ tbsp melted coconut oil
Coconut water
Fresh strawberries
We all need a sweet treat every once in a while. Our Superfood Chocolate Sauce is deliciously decadent but packed full of Good Green goodness. Great for sharing!
Method
1. Add raw cacao, Good Green Stuff, salt, vanilla, nut butter and coconut oil to a bowl and stir to combine.
2. Stir through coconut water 1 tbsp at a time until you achieve desired consistency.
3. Serve sauce at room temperature with fresh strawberries.
4. The bittersweet sauce works perfectly with the sweet, slightly tart flavour of strawberries. Other suggestions are kiwifruit or pineapple.
Tip: Sauce will harden if stored in the fridge. You can spoon leftover mixture into chocolate moulds or ice cube trays to make quick, easy superfood chocolates.