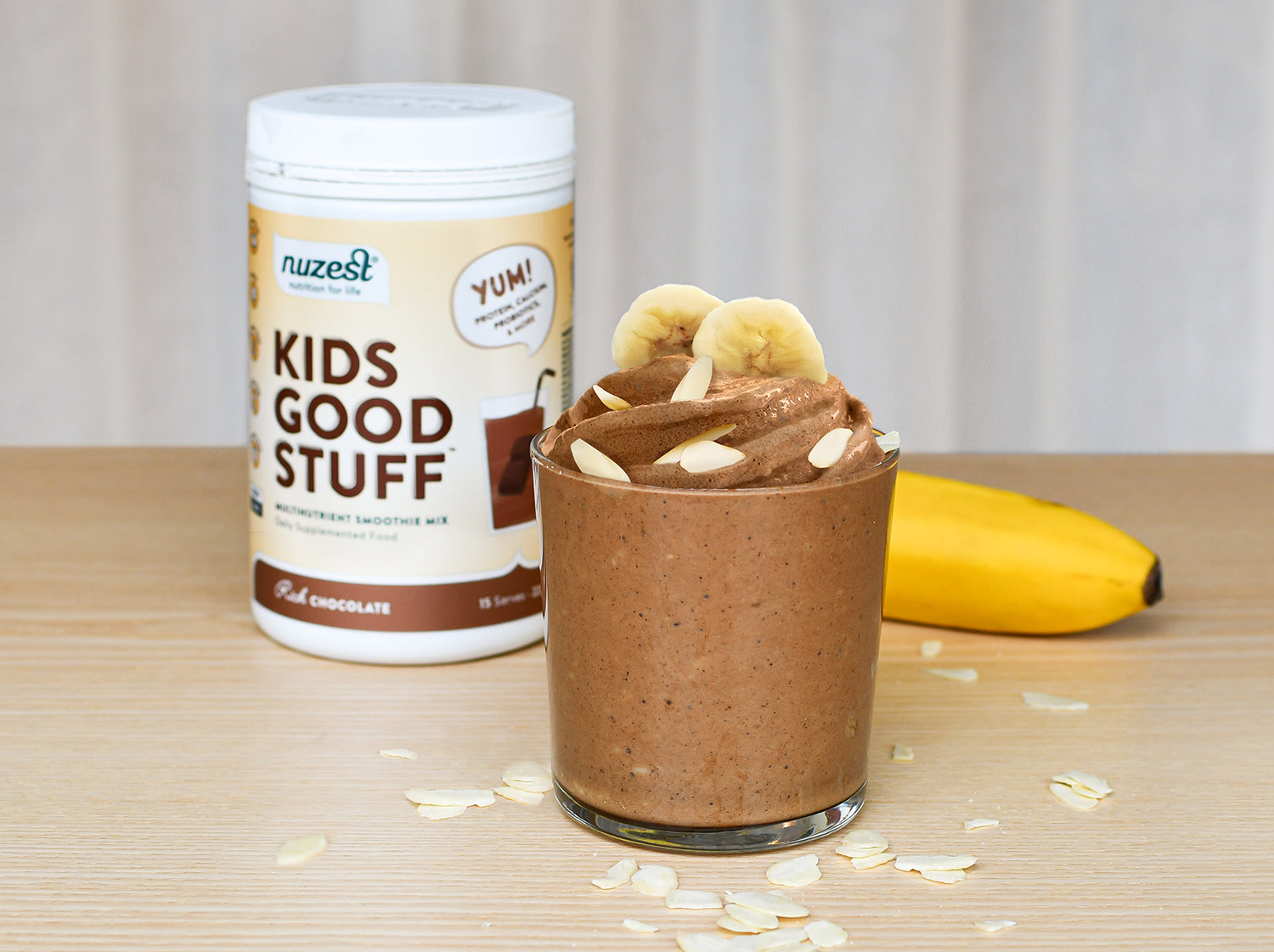 1 min read
RICH CHOC NICE CREAM
Posted By
Emma Linnea
Time: 5 min, Serves: 2
Ingredients:
2 bananas, frozen
1 serve Kids Good Stuff Rich Chocolate
1 tbsp peanut butter
Toppings:
1tbsp flaked almonds or crushed peanuts
1 tsp dark chocolate, melted, to drizzle
Method
Add all ingredients to a blender and blend until smooth.
The texture should be like soft-serve ice cream. If it's too runny, put in the freezer for 15-20 minutes until desired texture. Do not allow to completely refreeze or it may be too hard to get your spoon in!
Add toppings immediately before serving.