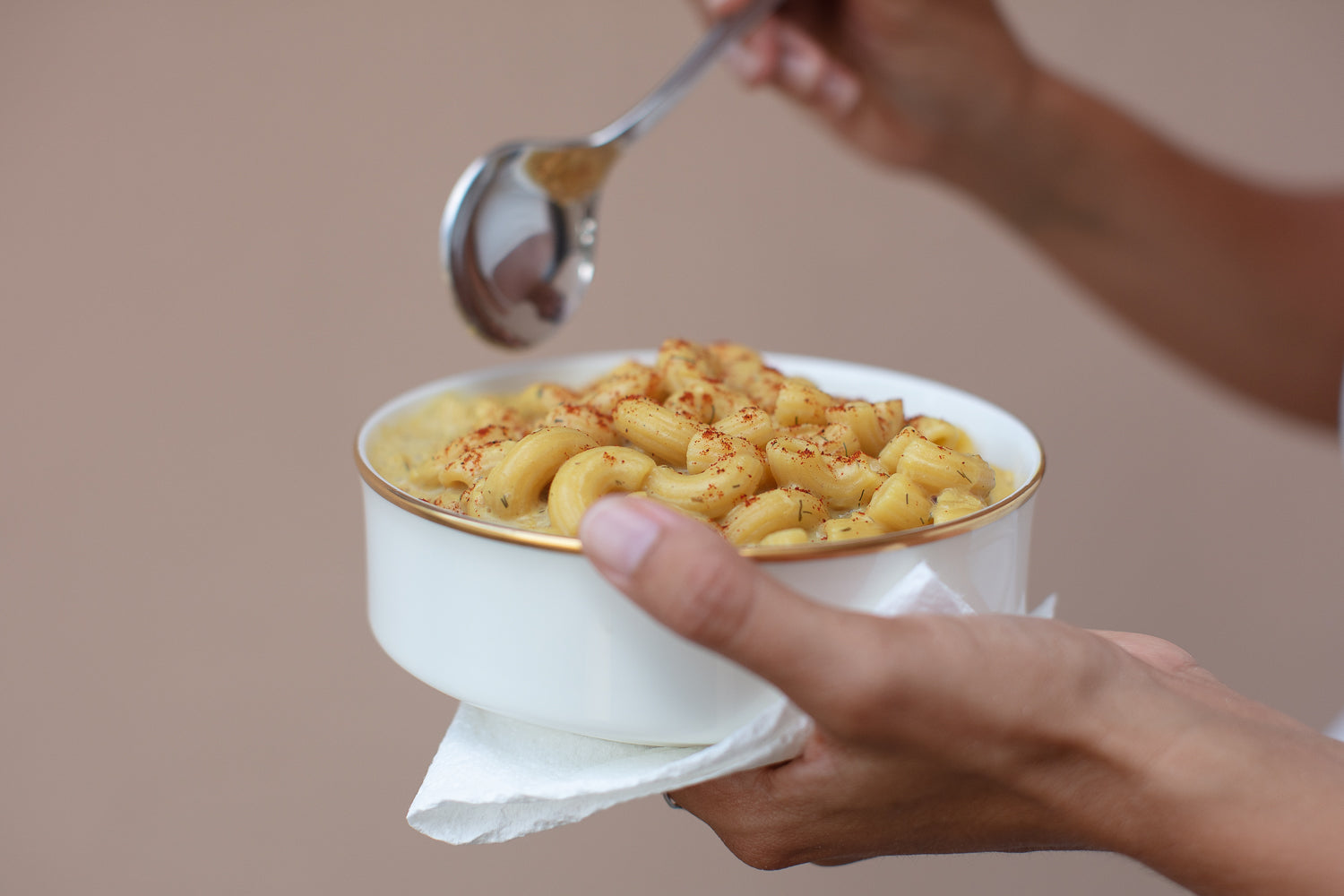 1 min read
Vegan Protein Mac n' Cheese
Posted By
Nuzest Collaborator
TIME: 30 MINS, SERVES: 2
Mac n' Cheese without the cheese? Yes, you heard right! This recipe is so delicious you wont be able to stop at one bowl.
Ingredients
1 cup macaroni (or GF pasta alternative)
2.5 cups soymilk or unsweetened plant-based milk
1 serve Nuzest Clean Lean Protein Just Natural
2-3 tbs nutritional yeast
1 tbs onion powder
1 tsp dried dill
1 tbs white miso paste
1 tbs tamari
1/2 tsp tumeric powder
1/2 tsp ground paprika
Salt and pepper
Method
1. Cook your pasta as per packet instructions.

2. In a separate medium-sized pot, stir your soymilk over a low heat slowly whisking in the nutritional yeast, onion powder, dill, white miso paste, tamari, ground paprika, turmeric, salt and pepper.

3. Once combined, slowly add the protein and whisk continuously to ensure the mixture doesn't get clumpy.

4. Whisk over a low heat for a further 2 minutes until combined and smooth – do not let it boil!

5. Once the pasta is cooked, drain and pour your pasta into the pot of cheeze sauce and mix until combined. Allow the pasta to sit over a low heat for a further 2 minutes to allow the sauce to thicken further.
Serve with a grating of plant-based parmesan and some paprika, or fresh cracked pepper and chopped parsley. Buon appetito!