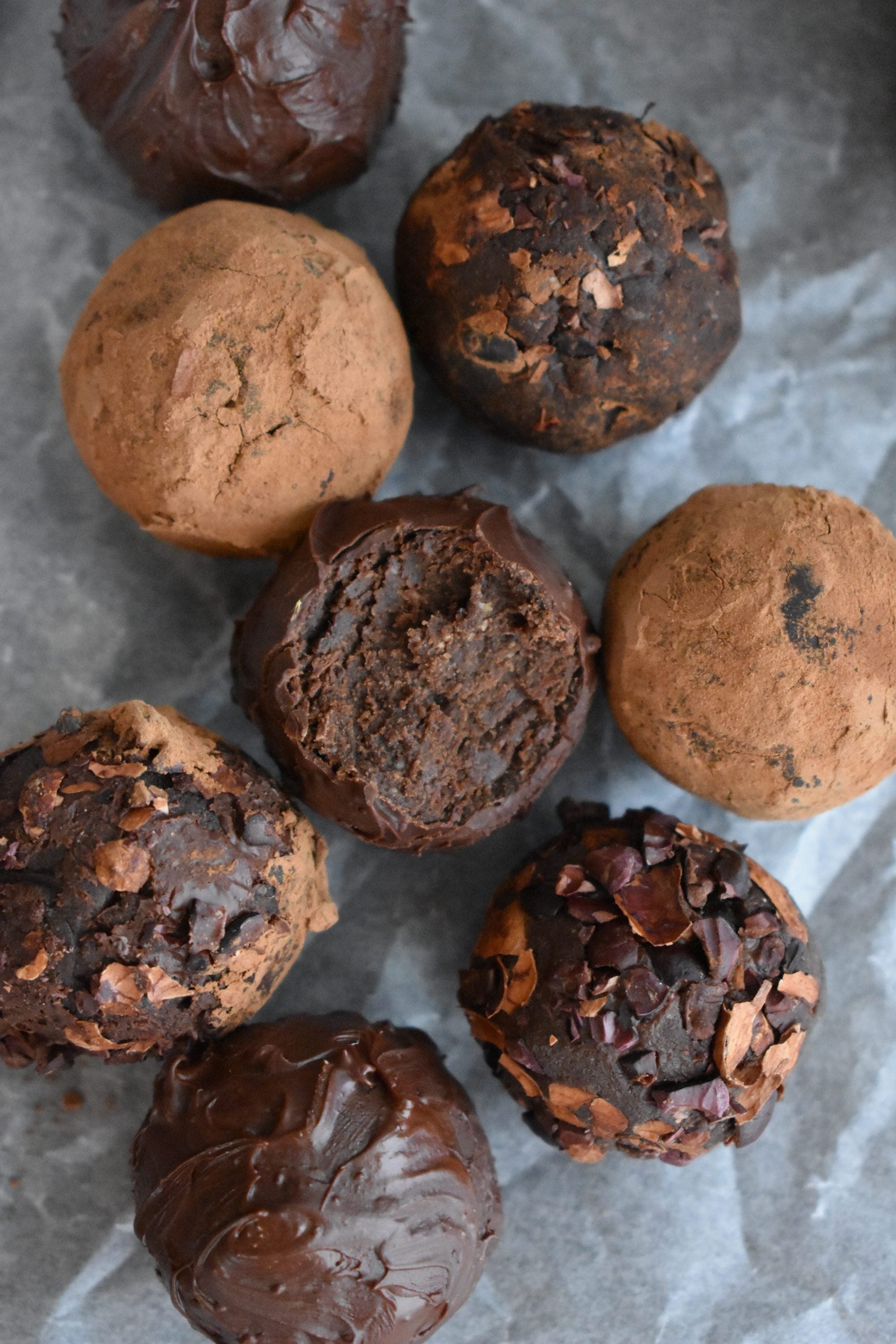 1 min read
TRIPLE CHOCOLATE NO-BAKE FUDGE BALLS
Posted By
Emma Linnea
Makes 8-10 balls

INGREDIENTS:
3 tbsp unsweetened cacao powder

1/4 cup rolled oats (preferably sprouted)

1 tbsp date syrup

2 tbsp organic SunButter

6 tbsp water or nut milk of choice


Coating Options:

Cacao powder

Cacao nibs

Melted dairy-free chocolate

Chia seeds

Crushed nuts

METHOD:
1. Blend first three ingredients to create a "flour", then add date syrup and SunButter and blend again.
2. Transfer mixture into a bowl then add the water or nut milk and mix.
3. Form into balls and coat with desired ingredients or eat as is. Store in fridge.