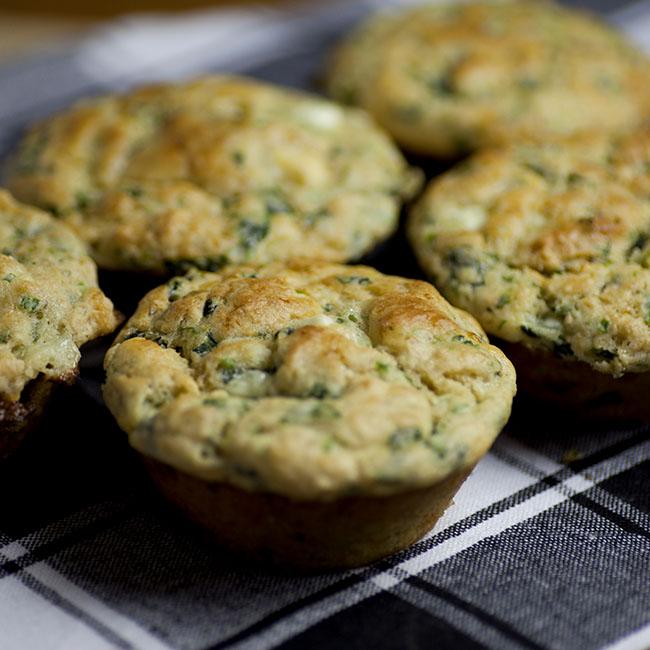 1 min read
Spinach & Feta Protein Muffins
Posted By
Monique Bolland
Ingredients
1 large egg
200ml low fat milk
2 tbsp flavourless oil
¼ cup cooked spinach, chopped
½ cup cottage cheese
¼ cup crumbled feta
2 tbsp chopped fresh herbs
½ cup wholemeal flour + ½ cup plain flour
½ serve Nuzest Just Natural Clean Lean Protein
¼ tsp salt
4 tsp baking powder

These spinach and feta protein muffins are full of protein and plant foods. As a snack or breakfast or on-the-go, these muffins are perfect for satisfying your hunger pangs.
Method
1. Preheat oven to 210°C (200°C fan bake) with the rack just below the middle
2. Add eggs and milk to a bowl and whisk to combine. Add oil, spinach, cottage cheese, feta and herbs to combine.
3. In a separate bowl, all all dry ingredients and stir a few times to evenly distribute.
4. Add the wet ingredients to the dry ingredients and stir to combine. The mixture will be lumpy and should drop from a spoon easily. Add a little more milk if mixture seems a little dry.
5. Spoon into 6 greased muffins tins & bake for 15 minutes or until golden brown & a skewer inserted comes out clean.
6. Remove from the oven & leave to cool in their pans for 2-3 minutes before tipping out & cooling on a rack.