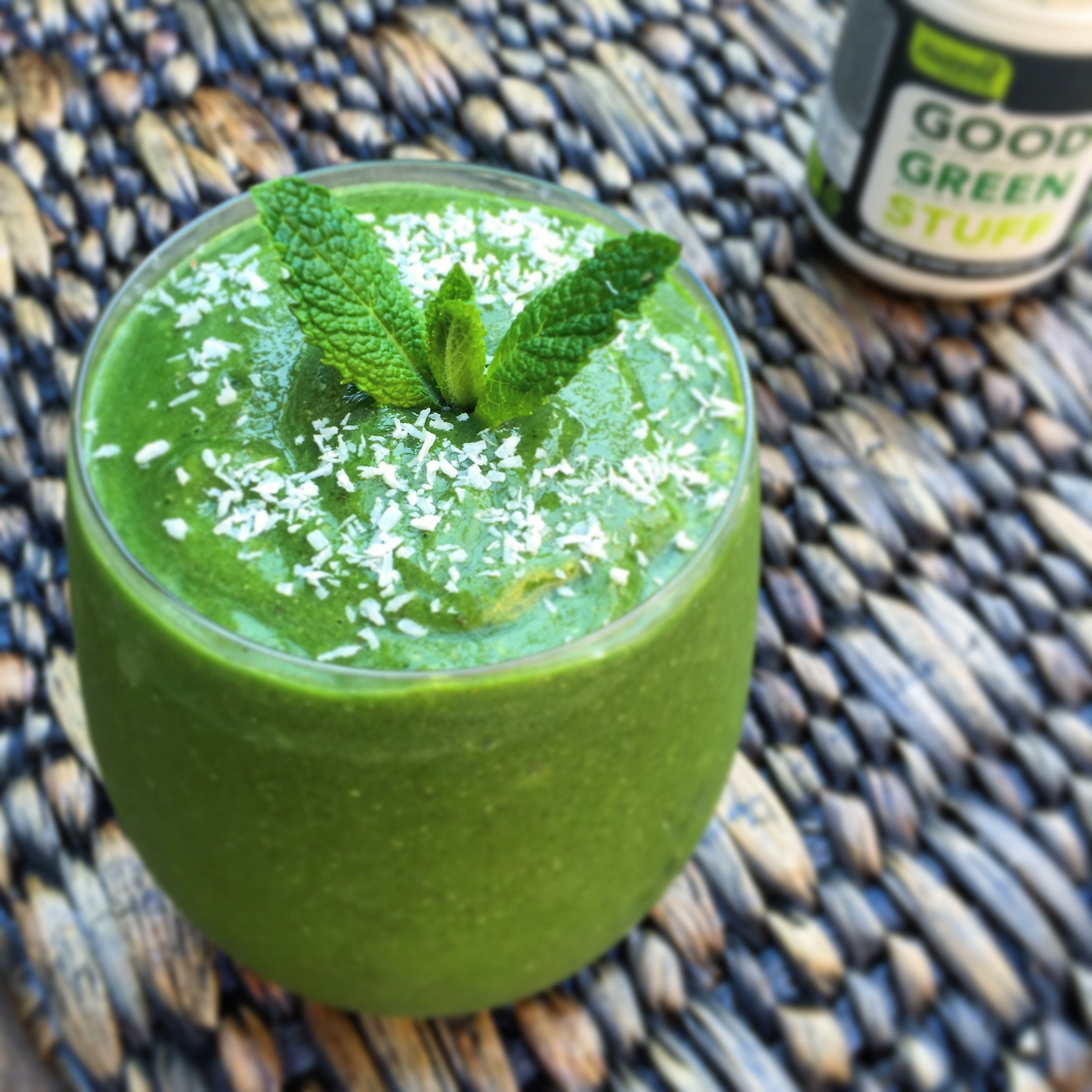 1 min read
Kiwi Coconut Green Magic
Posted By
Nicole Monteforte
Ingredients
1 Cup Coconut Water
1 Cup Spinach Leaves
1 Kiwi Fruit
1/2 Banana
1/4 Avocado
1 Scoop Good Green Stuff
1 tbsp Desiccated Coconut
1 tbsp Stevia (optional)
7 Ice Cubes
2 Scoops Clean Lean Protein Vanilla (optional)

Kick start your day with one of Sami Bloom's awesome Smoothies. YUM!
Method
1. Throw all ingredients into your blender (except ice) and blend on high for 30 seconds or until well combined;
2. Add the ice, and blend for a further 15 seconds, until thick and smooth;
3. Pour into a glass and serve with your favourite toppings!