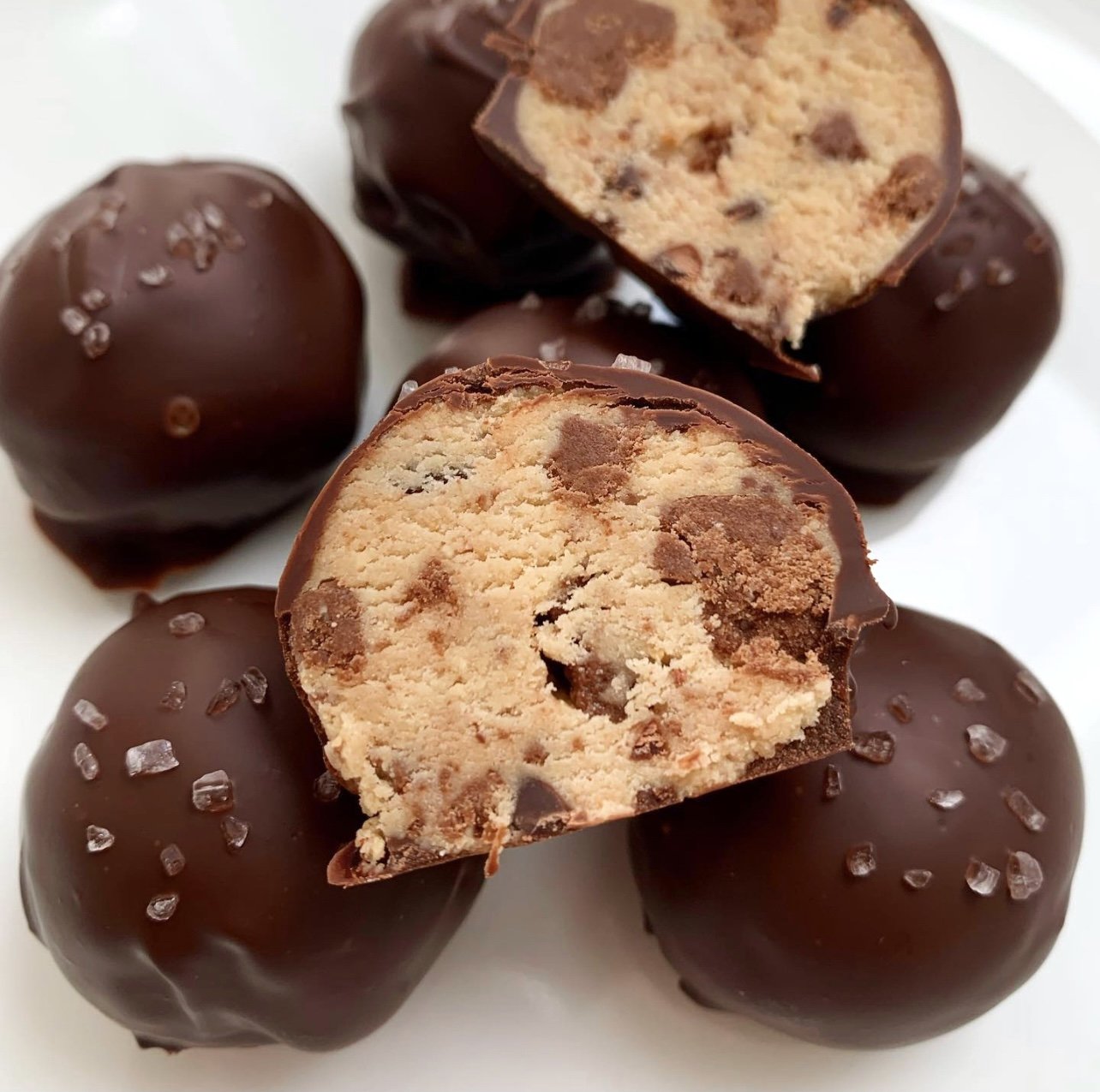 1 min read
PROTEIN COOKIE DOUGH BALLS
Posted By
Emma Linnea
Time: 20min
Looking for a no bake treat that comes together in minutes? These cookie dough balls are perfect to keep in the fridge for when you need a quick protein fix!

Ingredients:
1/4 cup cashew butter
1 tbsp honey (or plant-based alternative)
1 tbsp coconut flour
¾ cup chopped walnuts
Pinch of salt
Chocolate chips
Method:
Mix your cashew butter and honey together. Then add in the dry ingredients and mix.
Blend in the chopped walnuts and add in some of the chocolate chips.
Form into balls and set aside.
Melt chocolate chips and cover the balls in melted chocolate.
Add your toppings of choice, we've added sea salt.
Let sit in the fridge to set and keep in an airtight container.
Enjoy!