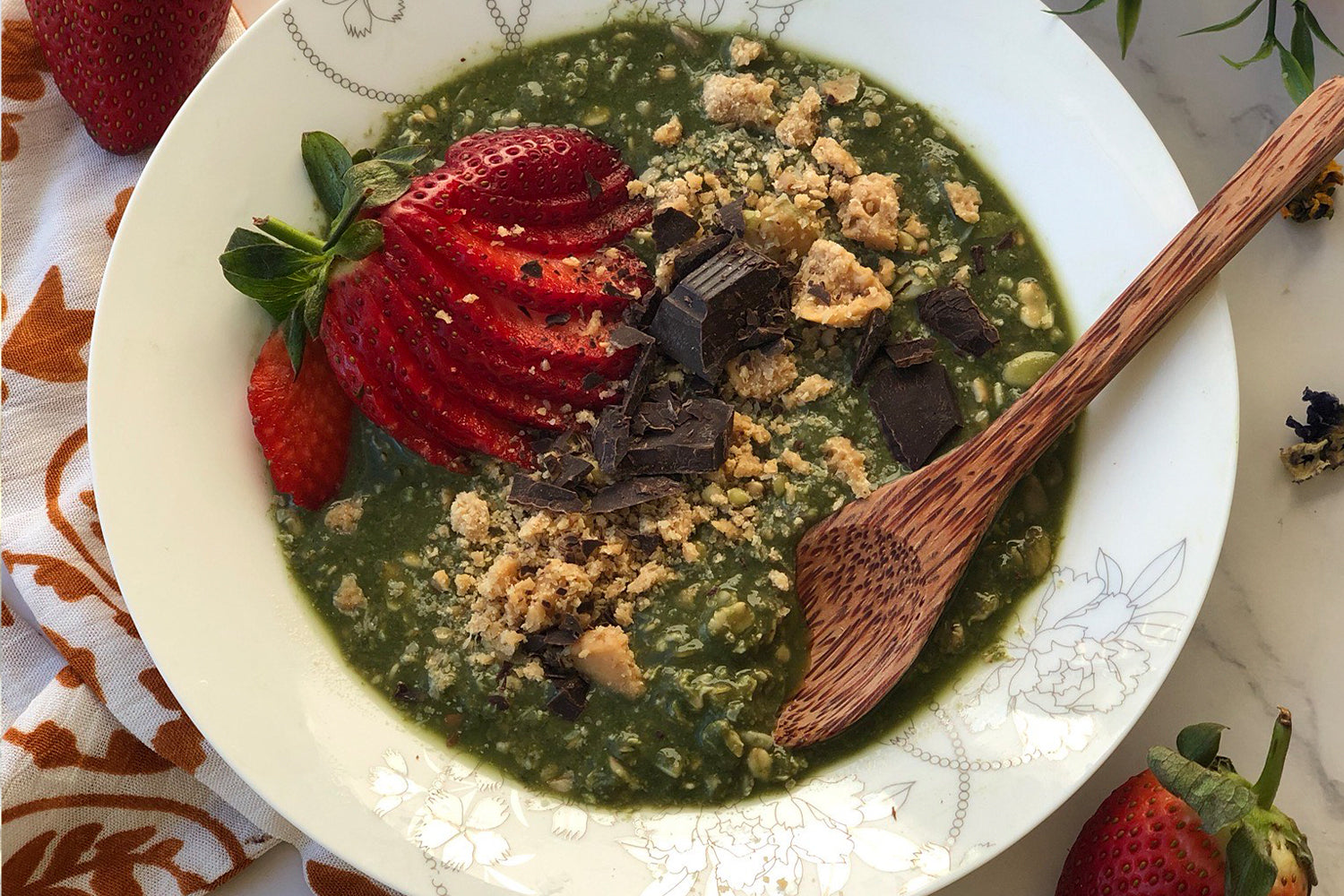 1 min read
Matcha Bircher Muesli
Posted By
Emma Linnea
Serves: 1
Deliciously creamy bircher muesli, topped with strawberries, dark chocolate & cookies.

Ingredients:
1/2 cup rolled oats or Muesli

3/4 cup liquid of choice (milk or kombucha)

3 tbsp Smooth Vanilla protein powder 

1 tsp Matcha 

1 tsp flaxmeal 

1 scoop Green Good Vitality
Method
Soak all ingredients in a bowl overnight.
Top with your favourite toppings for breakfast the next morning.

Enjoy! ­­
Recipe by: Candy Luk @nourishandflourishsyd