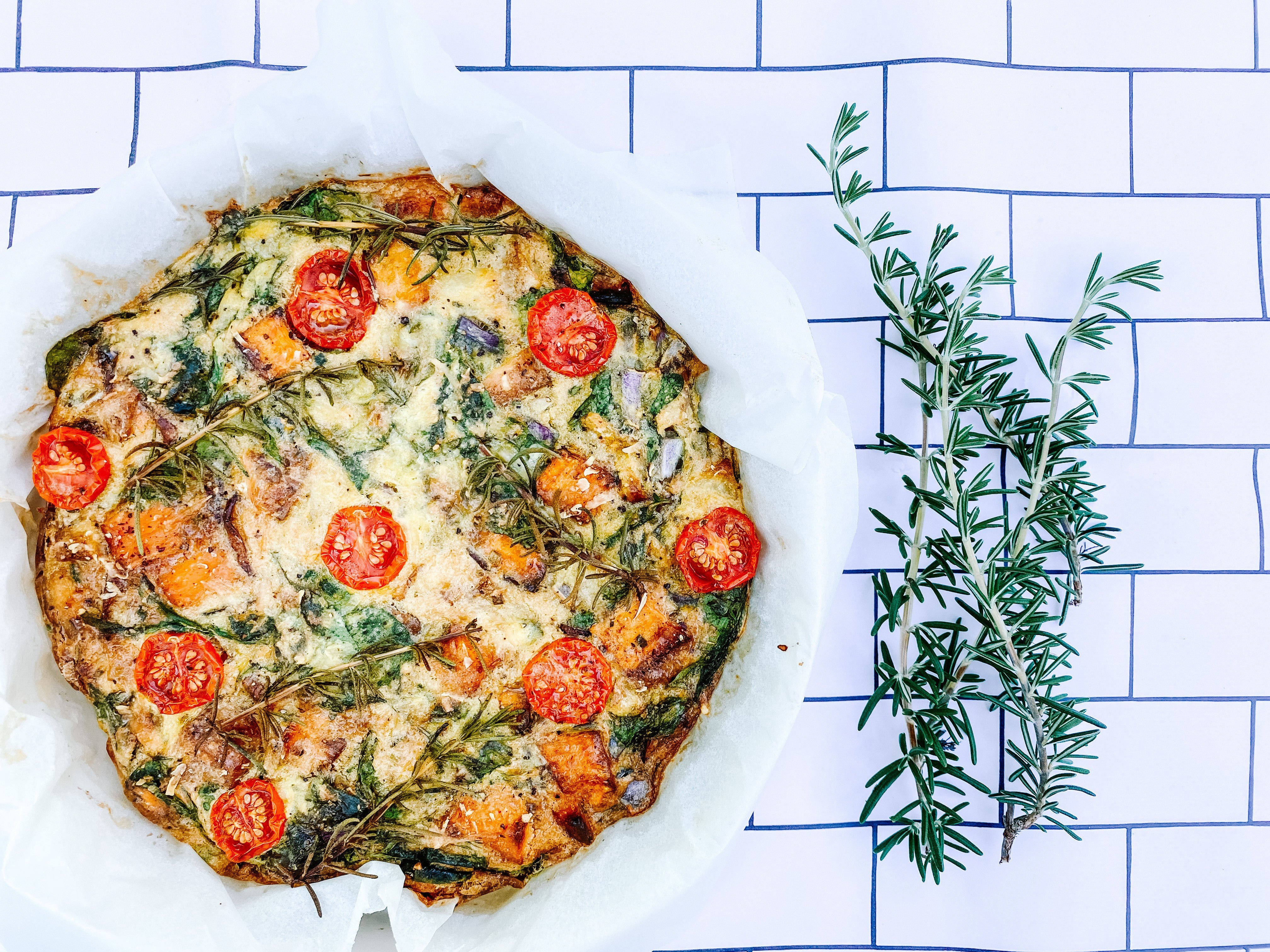 1 min read
Christmas Roast Vegetable Frittata
Posted By
Emma Linnea

Time: 90 min Serves: 4

Ingredients:
6 Free Range Eggs
2 TBS Extra Virgin Olive Oil
1 TBS of Just Natural Clean Lean Protein
2 Small Brushed Potatoes
1 Small Sweet Potato
Roughly 6 Pumpkin Pieces
Small handful of Baby Spinach
Half a Spanish Onion
Cinnamon
Salt and Pepper
Fresh Rosemary
Parmesan Cheese or Mozzarella Cheese

­­­


Method
Preheat oven to 180 degrees 15 minutes before cooking. 
Cut potatoes, sweet potato and pumpkin into small pieces, line a baking tray and drizzle vegetables with Extra Virgin Olive Oil and then sprinkle with Cinnamon and Salt and Pepper. 
Bake veggies for 30-40 minutes.
Once vegetables are soft, remove from oven and let cool.
Whisk 6 eggs and add your Olive oil and Protein powder. 
Add Baby spinach, Spanish onion and Roast Vegetables. 
Sprinkle Salt and Pepper and mix the mixture with a large spoon. 
Line a baking dish and add your Frittata mixture to the lined dish and top with Cheese, Cherry Tomatoes and Fresh Rosemary.
Bake in the oven for 40 minutes on 180 degrees. let sit for 10-15 minutes before slicing.
Enjoy! This can be served hot or cold and is great as a meal served with salad or as a snack. A great way to use leftover roast vegetables after Christmas Day.