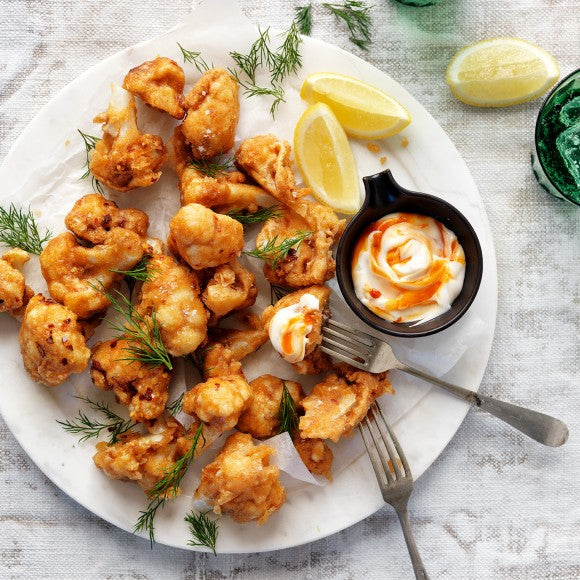 1 min read
Cauliflower Bites
Posted By
Emma Linnea
A perfect combination of crunchy outside and tender inside, a recipe the whole family will love. 
Ingredients
1 head of cauliflower, chopped into small florets (the smaller they are, the better the crunch)

3/4 cup almond milk

2 tablespoons avocado oil

1 teaspoon sea salt

1/2 cup nutritional yeast

2 scoops Just Natural Clean Lean Protein

1 cup organic, ground cornmeal
Method
1. Preheat oven to 425 degrees.
2. Add milk, oil, salt, nutritional yeast, and Nuzest Clean Lean Protein to a small bowl and whisk by hand until smooth to create a batter.
3. Place cauliflower into a gallon sized zip lock bag. Pour batter over the cauliflower. Seal the bag and gently shake the bag to coat the cauliflower. Once coated, place the cauliflower back into the bowl and toss with cornmeal.
4. Place the cauliflower in a single layer on a parchment lined baking sheet. Bake 35-40 minutes. Let cool, and then devour before the kids get to them!