Clean Lean Protein Salted Caramel 250g pouch
Clean Lean Protein is powerfully plant-based and complete with all 9 essential amino acids. It's a natural source of iron and encourages recovery, vitality, muscle repair and growth. From seed to pouch, we use only the ingredients you need, and the cleanest processing required to bring them to you. Everybody wins. Reap the rewards. 
Description
Add 2 scoops (25g) to a shaker with 350ml of water and shake. It is also great in smoothies!
Product Benefits
Never run out! Our monthly subscription delivers your order every 30 or 60 days. You can cancel your subscription at any time.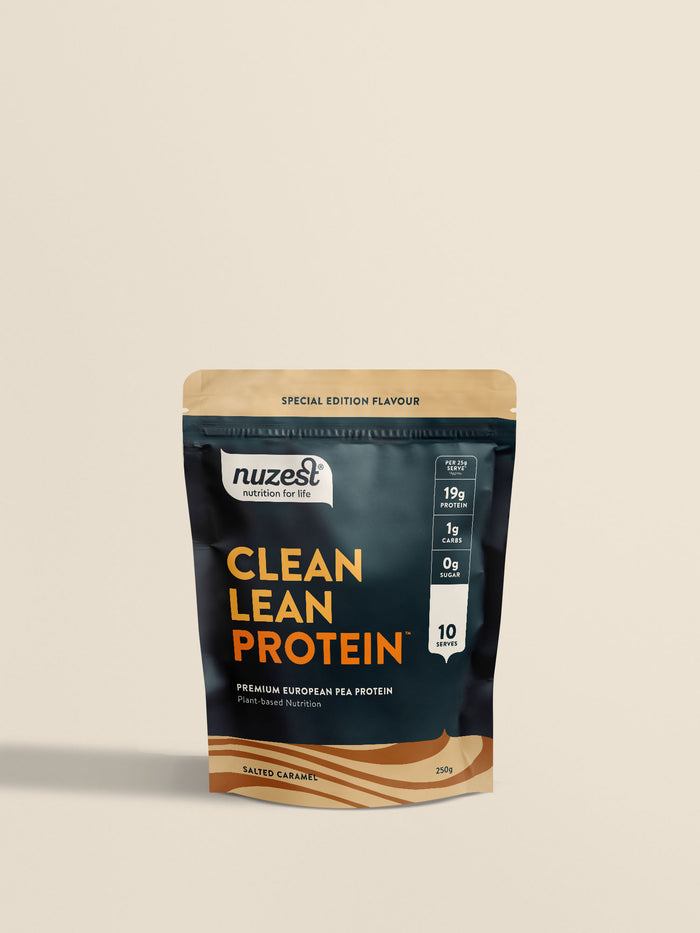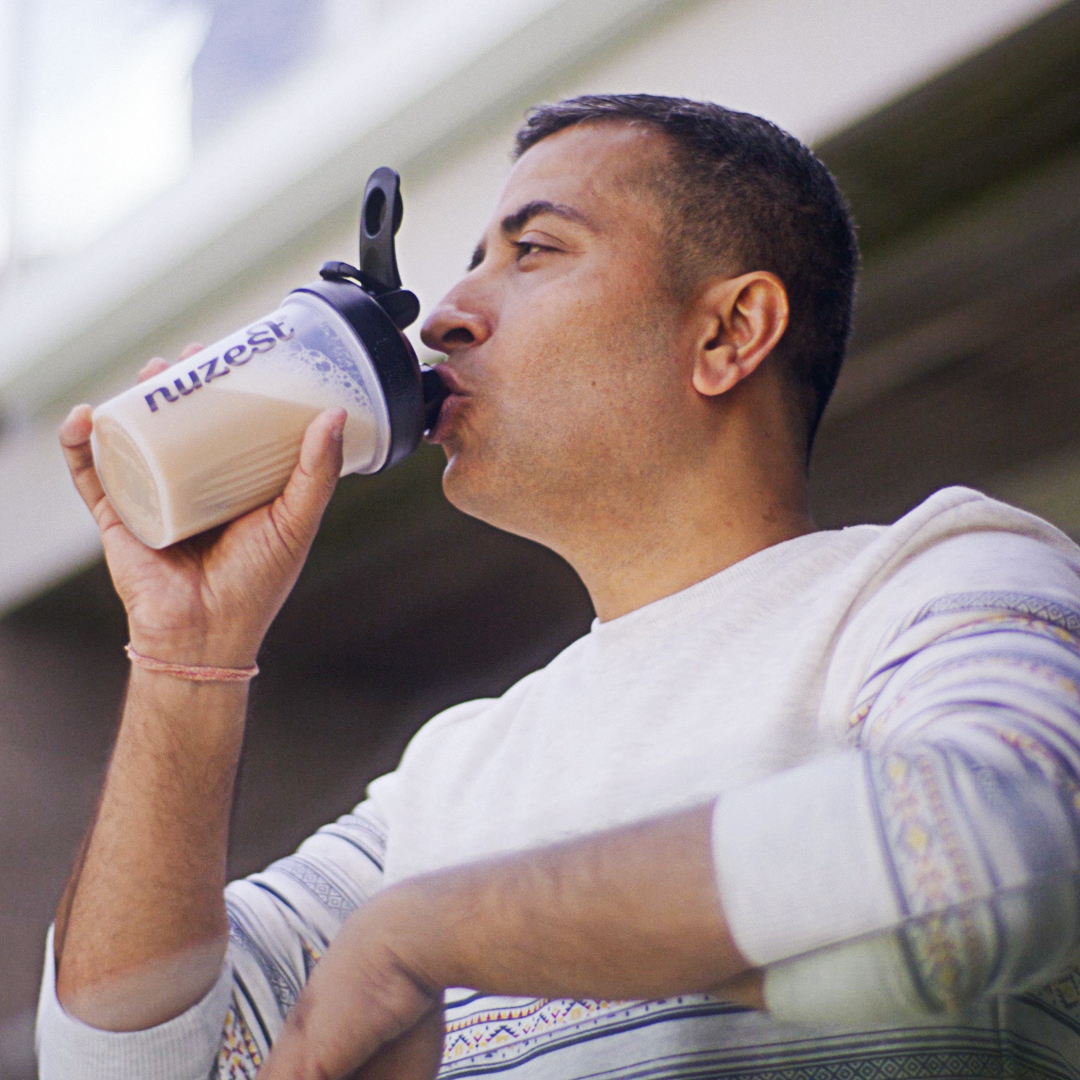 The proof is in the protein
Simply the best
Our protein comes from European golden peas, clean and simple. No fillers, preservatives, or artificial flavours, ever. That's pretty powerful stuff.
For you
Our Clean Lean Protein is regularly tested for safe microbial activity, heavy metals, pesticides, and allergens. Rest assured you are in safe hands.
And the planet
Sustainable from farm to jar, these high-quality, environmentally friendly pods of fuel are grown cleanly, processed consciously, and delivered to you in 100% recyclable tubs.
Go ahead, read the fine print
Good things come in small packages. Meet our European golden peas, the foundation of Clean Lean Protein—a simple product that works with nature, not against it.
Water-based processing
The isolation process, which is how we extract the protein from the peas, is entirely water-based and free from harmful chemicals.
Hypoallergenic
Nuzest's pea protein isolate, and Clean Lean Protein, are free from all major allergens. We meet the most stringent gluten-free requirements in the world. Enjoy your protein with peace of mind.
Easy to digest
Protein supplements get a bad rap for causing bloating, but our plant-based protein is free from gums, fillers, and masking agents—the common culprits behind GI discomfort. Bonus: our isolation process removes nearly all anti-nutritional elements that interfere with digestion, including 100% of the lectins.
Sweet by nature
Get the benefits without the bitterness. We use Thaumatin, an extract from the West African Katemfe fruit, to add an all-natural sweetness to our protein.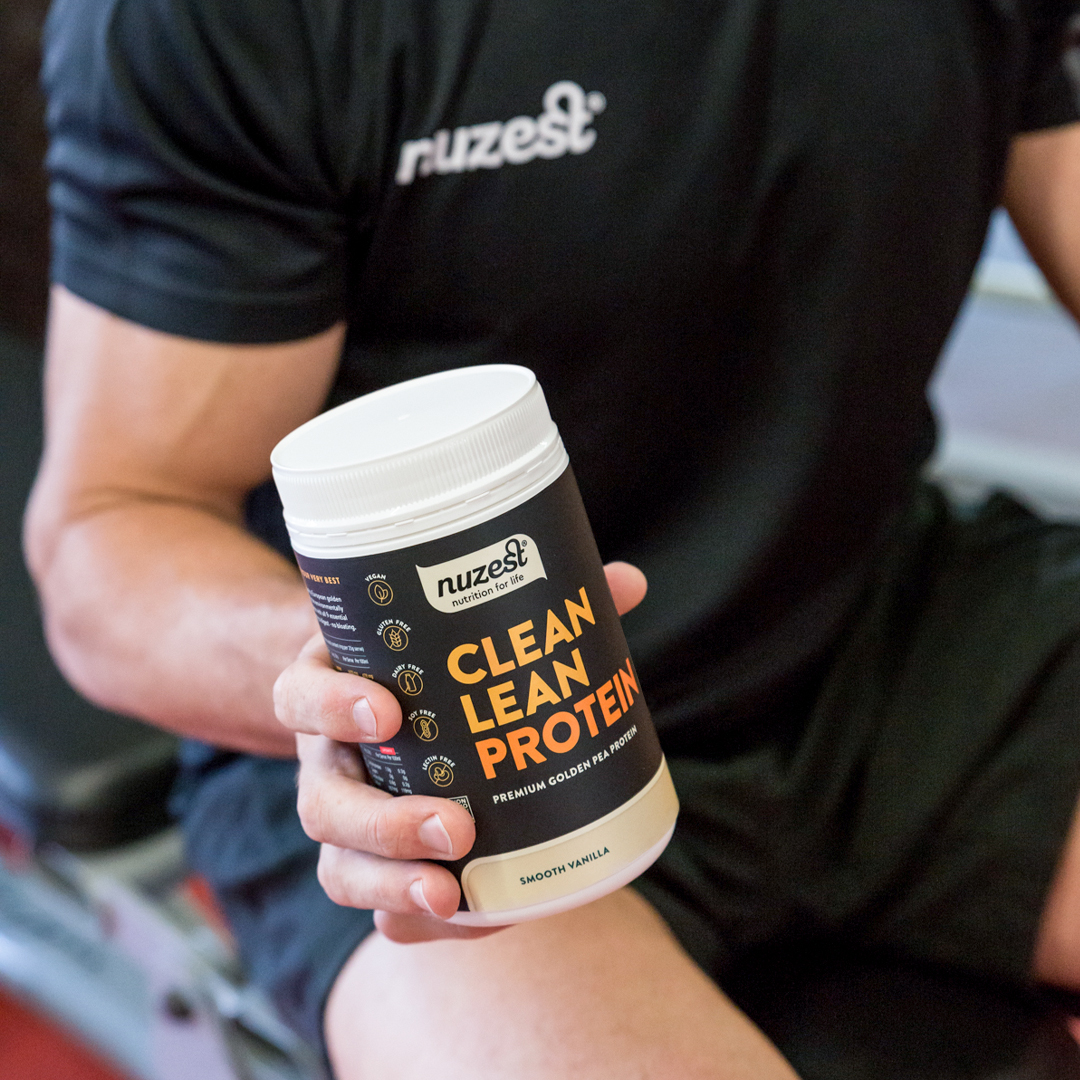 The Inside Scoop
100%
of reviewers would recommend this product to a friend
Love it!!
I love the salted caramel taste of this! Very clean and good ingredients. No sugar and low carb but at the same time feels as im eating dessert!!
I can't wait for my morning smoothly!
This flavor is Chef's Kiss!!!!