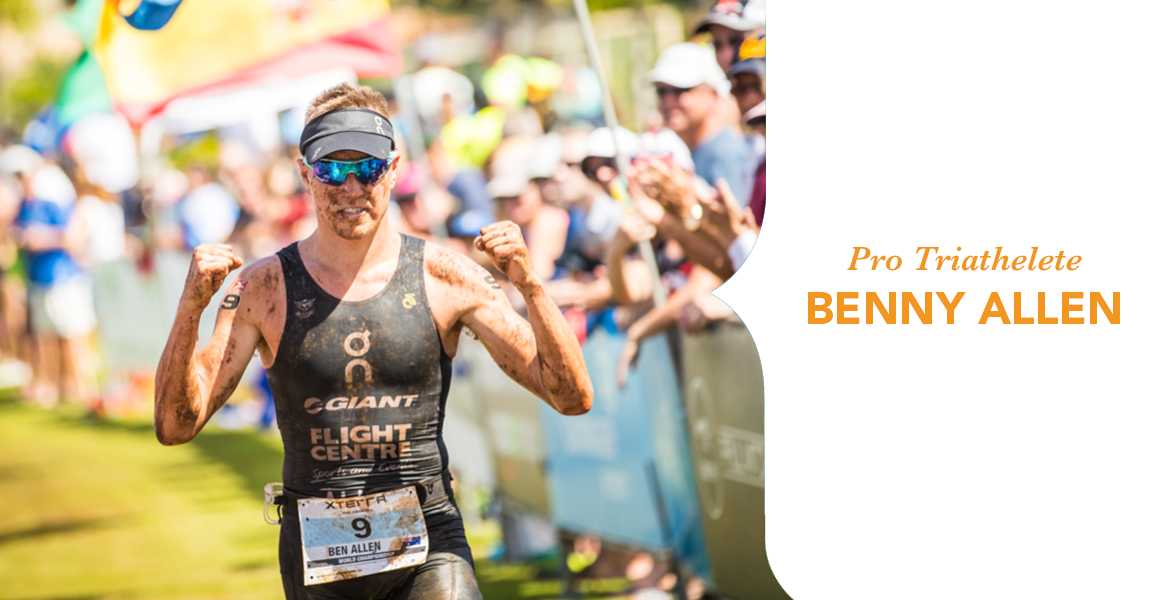 3 min read
Nuzest Australia Pro Triathlete Benny Allen
Posted By
Ben Allen
It's been a hectic year so far, but the journey has been epic! The athletic life can be at times very overwhelming. Two Xterra World Tour WINS, a National ITU Cross Triathlon Title, Australian Xterra Champion, the Xterra Asia Pacific Tour Champion and a third in the World is a good season.
Not to forget being a domestic (Training partner) for the Triathlon Australia team competing at the Rio Olympics, training and living in Spain at their European base. As well as a trip to Japan just for Sushi, as a typhoon had hit whilst I was flying and destroyed the race venue, which forced the cancellation of the event. I landed in Japan only to sit in the airport for six hours and wait for my return flight back to Australia. Expensive Sushi that was, but it was the best god dam sushi ever! Haha
Fast-forward to November and my last race of the year, the ITU Cross Triathlon Championships at Lake Crackenback Australia.
After my recent performance at the Xterra Off-Road Triathlon Championships in Maui, Hawaii where I finished 3rd, I'm feeling confident and looking forward to donning the green and gold and racing on home soil. One of my favorite places on earth is Lake Crackenback, where the race is being held.
I'm happy to announce I'm getting married in March 2017 to the girl of my dreams. So my weekly schedule along with swim, bike & run now includes wedding cake tasting, photographer meetings, food tasting, organizing suits, etc!!! Even more craziness!!! But its been fun and a really good distraction from the daily grind.
One thing I really have to focus on is my nutrition between training sessions, organizing a wedding with my fiancé isn't easy. That's where my Nuzest Clean Lean Protein and Good Green Stuff, has been an essential part of my recovery allowing me to stay in peak performance all the time.
I normally prepare my nutrition the night before, which allows me to focus on my training session and refuel correctly to then back it up the following session or day.
My journey is always interesting and I never know what I might face around the next corner. That's what I love about racing off-road triathlons; it takes me to places "off the beaten track" and into a world that hasn't been travelled by many.
But one thing for sure is I never leave home without my Nuzest and as much as I train hard, it's just as important to recover harder!
Thanks Nuzest,
Benny Allen